Vaughn Warren Pischke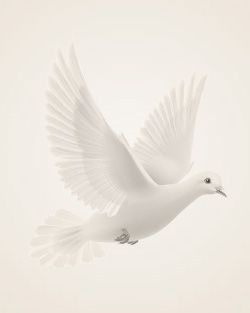 June 17, 1947 ~ December 4, 2017
Vaughn Warren Pischke passed away peacefully at Manor Care Nursing Home in Northern Virginia on Monday, December 4, 2017. He is survived by his sister Gail (Jock)of Nashville, TN and brother Larry(Lezlee) of Colorado Springs, CO and a host of nieces, nephews and other family members.
Vaughn was born in Arlington, Virginia on June 17, 1947 to the Honorable Vail W. and Florence G. Pischke. Vaughn remained a devoted son and loved his family. He was a lifelong resident of Falls Church, VA and won numerous bowling competitions. During his life time, he was employed by Falls Church Stationers and Giant Foods. He was preceded in death by his parents and by his two sisters Dona Lynn Turner and Gwen Arna Boltson.
During this Christmas Season Vaughn looked forward to Jesus coming again to take him from the challenges of this life to a new heavenly home.
A graveside service for Vaughn will be conducted at 11:00 a.m. on Friday, December 22, 2017 at National Memorial Park, 7482 Lee Hwy in Falls Church, VA.
In lieu of flowers, memorial gifts in Vaughn's memory can be made to Rhythm City Church, (5110 Franklin Pike, Nashville, TN 37220; www.rhythmcitychurch.com)
Graveside
National Memorial Park
7400 Lee Highway
Falls Church, VA 22046
December 22, 2017
11:00 AM - 12:00 PM
Memories Timeline
Guestbook
---