William Arthur Engels, Sr.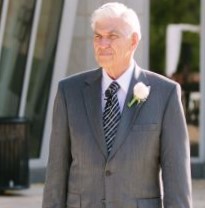 December 11, 1928 ~ February 3, 2022
William Arthur Engels, Sr (Bill) was born December 11, 1928 in West Haven, Connecticut to Emma Lomax Engels and Herbert Otto Engels.
He grew up in West Haven and never stepped a foot into a church until he was 18. Shortly thereafter he turned down an opportunity to play professional baseball in order to fulfill his desire to follow the Lord. He attended Columbia Bible College in Columbia SC where he met the love of his life, Janice Jeanne Jones , whom he married on June 30, 1953 and they enjoyed a marriage of 68.5 years that was based on friendship, love and total respect.
After Columbia Bible College he attended Southwestern Baptist Theological Seminary and then started his ministry years at Mount Ararat Baptist Church in Stafford, Virginia He was a full time pastor for 20 years and then started a new career with the US Government in the Office of State Activities, Bureau of Mines for 20 years. He still continued with bi-vocational ministry part time during those 20 years. Upon retiring Bill and Jan moved to The Lake of the Woods, Locust Grove VA where they actively involved at The Lake of the Woods Church, prior to moving back to Oakton, VA where he enjoyed being around his family especially his grandchildren and great grandchildren.
Bill is survived by his loving wife, Janice (Jan), Rebecca Engels Bryan (Becky), his daughter, William A Engels, Jr. (Bill) his son and his spouse, Mary Engels . He also leaves behind 4 grandchildren and 1 step grandchild: Kimberly Blessing Wensel (Brent Wensel), Nicholas S Blessing (Stephanie Blessing) , Kristen Engels ,Ashleigh Engels and Amie Ramon; 4 great grandchildren , Stella Wensel, Jack Wensel , Michael Blessing and McConahy (Mac) Blessing, his brother in law, Neal T Jones Sr. and numerous nieces and nephews. Bill was predeceased by his brother, Robert Engels, Sr. and his sister in laws, Betty Jean Engels and Betty Jones.
A memorial service will take place Friday, February 25, 10:30 am at Vienna Presbyterian Church, 124 Park St NE, Vienna VA 22124
In lieu of flowers donations can be made in his honor to the Capital Area Food Bank www.capitalareafoodbank.org
Memories Timeline
Guestbook
---