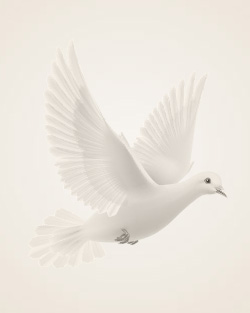 May 29, 1945 ~ May 11, 2019
Wendy Duguid Burns was born in Montclair, NJ on May 29, 1945, to Jeannette Weightman Duguid and Raymond Brighton Duguid. She was the third daughter, and youngest sister of Eleanor and Carol.
Wendy is survived by Bill, her husband of fifty-four years, their three children, twins Eric and Laura (born in Boston, 1971), and Greg (born in Washington, DC, 1977), and six grandchildren: Wyatt (15), Penelope (12), Bailey (12), Kirsten (11), Finian (9), and Lindsey (8).
Wendy's family moved to Turner Avenue in Drexel Hill, PA when she was two, and after a brief move to Ohio, the family moved to Derwyn Road, five blocks from her future husband at age ten. Shortly after the move, in January 1956, Wendy's mother Jeannette died of colon cancer. Her mother's passing was devastating. Wendy's father remarried when she was fifteen, bringing step-siblings into the home. In 1963, Wendy graduated from Upper Darby High School, where she played field hockey, swam on the swim team, and led the tennis team as captain and MVP.
Wendy attended Penn State for two years, dating her future husband Bill during that time. Following their wedding in August 1965, the couple moved to Cambridge, MA with Wendy transferring to Boston University and Bill working toward a PhD at Harvard University. Wendy earned a B.S. in 1967 and an M.S. in Speech Pathology in 1969 from Boston University. She worked as a Speech Therapist in the Dedham, MA school until the birth of Eric and Laura in 1971.
In late 1971, Bill & Wendy moved to Springfield, VA, as Bill accepted a position at the Naval Research Laboratory in Washington DC. Shortly after, in 1972, they purchased a home in Waynewood, south of Old Town Alexandria, where they lived for 47 years. Wendy stayed home with the twins for two years before joining the Arlington School District as a tutor for hearing impaired high school students at Yorktown High.
Wendy returned to work full time as a Speech and Language Pathologist in the Fairfax County School system where she worked for 33 years (and volunteered on the PTA Board for 17 years). Initially she specialized in treating students with cleft palates. She helped design some of the first computer-aided language boards for use by individuals with cerebral palsy. The last twenty-plus years of her career were focused on helping students overcome stuttering difficulties. Speech therapy gave her the opportunity to work individually with students, which she greatly valued. Wendy knew that resolving stuttering helped students in a much broader way, as it helped mitigate the impact that stuttering can have on academic, emotional, and social development. As a result, she had a profound impact on many students over her career. In retirement, her private practice continued to focus on helping students eliminate stuttering.
Wendy and Bill built a life together both in Alexandria, VA and on Orr's Island, Maine, and were active in both communities. Bill had visited Orr's Island since his childhood, and the couple purchased a summer home on the island in 1985. They enjoyed sailing the Dutchess II (a Flying Scott) as well as canoeing and kayaking with friends and family. In later years, Wendy and Bill spent more time on Orr's, actively participating in the activities of the Orr's Bailey Yacht Club. Both greatly enjoyed the weekly bingo games, cookouts, and sailboat races in the Harpswell Sound.
Since the mid-70's, Wendy was an active member of the Mount Vernon Unitarian Church, otherwise known as "Our Holy Hill." She was Chair of the Board in 1990 and a member of the Board of Trustees for six years. More recently she is known for her work on the MVUC property, including helping create the Memorial Walks (1992-1994), an area to memorialize those who have passed on, including Wendy's father and Bill's parents. In 2000, Wendy chaired the committee to restore the Windmill, and in 2006 she worked to create a natural playground for the Ft. Hunt Cooperative Preschool. She also was influential in starting the endowment fund with Rob Dickenson, helping raise over $2M for MVUC operating funds. Finally, she was a monthly contributor to the MVUC newsletter, sharing tips to reduce our environmental impact through the Easy Green column.
While residing in Waynewood, Wendy participated in a bridge club for 40 years, a tennis team for 30 years (where she was captain for 12 years), a book club for 15 years, and a knitting club for 10 years. She was an active member in Democratic politics and a vocal environmental activist. Wendy is well known for her attempts to persuade friends and family to ditch plastic and embrace recycling and composting.
In early 2018, Wendy was diagnosed with Multiple System Atrophy, a degenerative neurological disorder. She greatly appreciated the love and support she received over the last year of her life from her many, many friends in the area. Wendy passed away at her home on Saturday, May 11th, 2019, surrounded by friends and family.
Wendy was a force of nature; passionate and outspoken, energetic and forceful. She never met a cause she didn't believe in, or a friend she didn't support. Wendy was the friend we didn't need to summon in difficult times. She just appeared, ready to roll up her sleeves, literally and physically, to tackle any problem. She will be greatly missed.
Contributions in Wendy's memory can be made to the Mount Vernon Unitarian Church Endowment Fund or the Sierra Club.
Memories Timeline
Guestbook
Sign the Guestbook, Light a Candle