Vivian Lucile Horn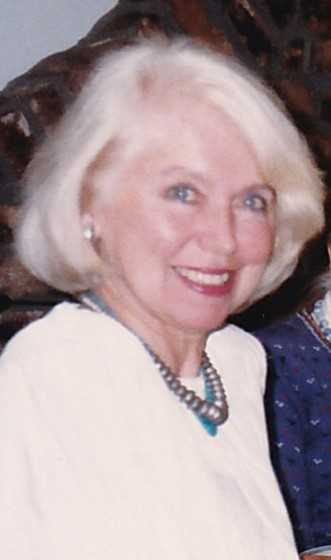 November 16, 1921 ~ December 11, 2021
Vivian Lucile Horn
November 16, 1921-December 11, 2021
The family of Vivian Lucile (Lucy) Horn mourns the great loss of their dear mother, grandmother, great grandmother, sister, cousin, aunt, and friend. Lucy was a long-time resident of Carmel, California and died peacefully in her sleep in Oakton, Virginia. Her century of life was full of adventures: living in Mexico and Big Sur; visiting many countries but always being drawn back to Paris; building a beautiful house and living a charmed life with the love of her life and beloved husband Guy in Carmel; capturing scenes with her camera and using those marvelous pictures in her faithful correspondence to friends and family all over the world. She was a PEO sister and a gardener, and her bookshelf was always piled high with books from the likes of poetry by Rumi to firsthand accounts of climbing Everest. She never stopped learning, telling stories, wondering, pondering and talking about the mysteries of life, relationships, love, music, flowers, trees and everything that makes life interesting. Her true love for life was evident for all to see.
Her friends and family can tell you stories about her dancing to the big bands in Hollywood while just a teenager, always driving on the old road and taking a left or a right whenever something caught her eye, visits to the antique shop on La Cienega, hosting foreign exchange students and foreign diplomats, loving all baroque music and especially the Bach Festival performances, breakfasts of a four minute egg and coffee-dunked biscotti, yelling "Stop the car!" to take a picture of something only her eye could see, her special fondness for Tarpy's ribs, elaborate afternoon tea parties in the tree room, her love of tea pots and darling but impractical purses, her enthusiasm for lilies and fuschias and ferns and her knack with roses, and her special talent for perpetuating beauty in every area of her life. Lucy's life was rich with friends and family, and she is remembered as a doll and a pistol living a non-traditional lifestyle with gusto, always planning experiences, always wanting to go on another adventure, never shying away from thinking about deep things, finding inner resources to be brave and kind, and naturally cultivating friends wherever she went.
Her living legacy of love and adventure is lived out in her family: daughter Susan Widmayer (Karl), son Mark Greenhalgh (Kit), five grandchildren, eight great grandchildren, and sister Dana Eggleston.
If you'd like to honor Lucy, please consider giving a donation to one of these organizations that she loved: the sisters at the Carmelite Monastery in Carmel, the Big Sur Land Trust, and The Carmel Foundation, or Central Coast Visiting Nurses Association & Hospice, and Capital Caring Hospice which were so helpful.
Memories Timeline
Guestbook
---