Virginia Cardona Karl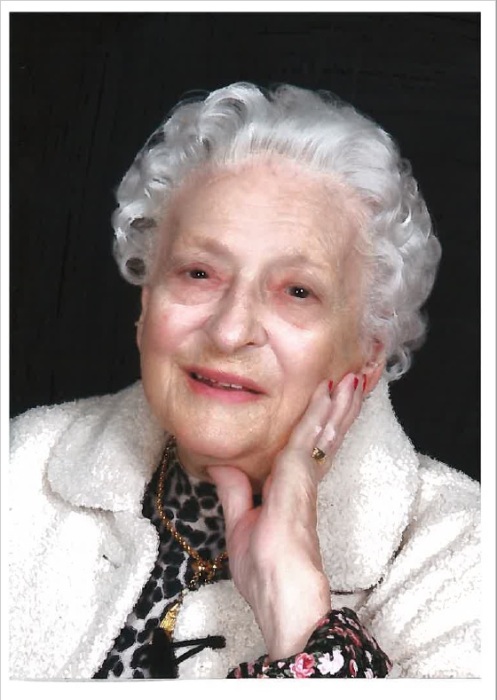 October 3, 1916 ~ August 18, 2020
Virginia C Karl, a long-time resident of Arlington, died peacefully in her sleep on the 18th of August 2020 at Goodwin House, Bailey's Crossroads in Falls Church.
Born Oct. 3, 1916 in Boston, MA, Virginia graduated from the Boston Girls Latin School and received a Bachelor of Science degree from Simmons College in 1938. She continued her education at the University of Chicago, where she received her Master's degree in Social Work in 1940. It was in Chicago where she met Ernest Karl; they moved to Arlington and were married in 1944. For the next 45 years, both the Karls were fixtures of the Arlington community until Ernie's passing in 1989.
For more than 30 years Virginia had a very successful career in her chosen profession as a social worker at the Veterans Administration. At the time of her retirement in 1974, she was Chief of the Manpower and Staffing Division. Upon retirement she received the Distinguished Career Certificate from the Administrator of Veterans Affairs.
For Virginia, 'retirement' years did not mean idle years. Virginia travelled the world extensively for 35+ years. At age 75, she took up competitive ballroom dancing, winning many competitions over the next 15 years. She continued her involvement with the Unitarian Universalist Church of Arlington, supported many students in their educational goals through tutoring and scholarships and continued as an active member of the Arlington Committee of 100. Her contributions and generosity to these institutions was legendary. Virginia loved good food and wine, socializing, building community, going to the theater with family and friends and throwing a great party. She was quick with a quip and always had a smile for everyone she met.
Virginia is survived by four nieces and nephews. In addition there are nine great nieces/nephews and 12 great great nieces/nephews all of whom brought much happiness to her later years. Her life and memory will be celebrated by her family and the huge circle of friends and colleagues who had the privilege and experienced the joy of knowing her.
A memorial service for Virginia will be held on October 10, 2020 at 11am in the garden of the Universal Unitarian Church of Arlington. The in-person attendance will be limited to 25 family members. Details for a livestream of the service will be provided before the event on this website. Interment will be on the grounds of the Church.
If you wish to honor Virginia's memory, please make a donation in her memory to Culpepper Garden by check or online. Instructions are available on their website: https://culpeppergarden.org/donate/
Or, you may make a donation in her name to the charity of your choice.
Memories Timeline
Guestbook
---