Susan Kay Schultz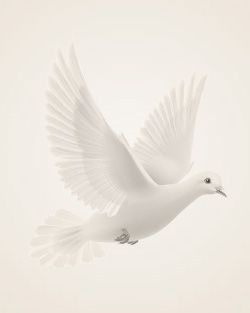 May 2, 1945 ~ August 1, 2021
Susan Kay Schultz, who everyone knew as "Sue," passed away from severe pneumonia on August 1, 2021, at the age of 76 in Alexandria, Virginia, shortly after moving from her longtime home in Rochester Hills, Michigan. Sue was a thirteen-year lung cancer survivor who passed with her children Kimberly and Christian at her bedside, along with her daughter-in-law Leigh Ann Schultz.
Sue was born Susan Kay Hammel in Saginaw, Michigan on May 2, 1945, the daughter of Albert Christian Hammel and Jeanette Dorothy (Berka) Hammel, both of whom worked at General Motors' Saginaw Steering Gear plant. Sue and her older sister, Gail, graduated from Arthur Hill High School, and Sue went on to earn a Bachelor of Arts degree in Education from Michigan State University, where she was a member of the Kappa Delta sorority, and a Master of Arts degree in Education from Wayne State University. Sue married Louis M. Schultz in 1967 and they became the parents of Chris in 1973 and Kim in 1975.
Sue loved teaching middle school English in Troy, Michigan until the late 1970s, when she retired from teaching to be a full-time mom to Chris and Kim. Sue grew up loving to spend time with her cousins Jim Richards, Steve Richards, Jan (Richards) Bundy, and shared a property with summer cottages on Port Huron in Lexington, Michigan, with her parents Albert and Jeanette Hammel, her uncle and aunt Cliff and Margaret (Berka) Richards, and Jan and Don Bundy and their children. Sue and her family spent many fun summers at the cottage during Chris and Kim's early years.
Sue loved to travel and visited innumerable amazing places around the United States and the world. Among the experiences she treasured were trips to Australia, New Zealand, Alaska, Hawaii, England, Yellowstone, and Olympics in Montreal, Lake Placid, Calgary, Los Angeles, Lillehamer, and Barcelona among other. She loved golf and tennis and was a member of Rochester Hills Tennis Club and Great Oaks Country Club – where she became a successful advertising sales representative for the club's Oakleaf magazine – and had great family trips to the Family Circle Cup in Hilton Head, South Carolina, Wimbledon in London, England, and the U.S. Open in New York.
Sue loved theater, seeing Cats in at least three countries, and some of her favorite theater productions also included Les Miserables, Joseph and the Amazing Technicolor Dreamcoat, and Book of Mormon. One of her favorite things to do was to get season tickets at The Fisher Theater in downtown Detroit, Michigan. Sue loved movies, owning a collection of more than 200 VHS tapes and countless DVDs at the time of her passing, and she loved going to the Star (later Emagine) Theater in Rochester with Chris and Kim, and the Royal Oak theater with some of her best girlfriends. Sue also was one of the most prolific readers, reading more than 40 books in 2021 alone. Some of her favorite novelists included Nelson Demille, John Grisham, Robert Ludlum, Harlan Coben, Michael Connelly, Lee Child, Karen Slaughter, Greg Iles, David Baldacci, Fredrick Bakman, and more recently Jeff Carson and CJ Box (whose Joe Pickett novels really touched her soul). Her favorite poet was Mary Oliver.
Sue was a lover and collector of art, owning pieces by artists including Peter Max, Todd Warner, and Mark Kostabi, and local Michigan artists Susan Kell and Lauren Finn. Sue became a successful artist in her own right, having multiple showings around metro Detroit and membership with Lawrence Street Gallery, and honed her artistic skills under the tutelage of her great friend, Susan Kell. Sue's paintings hang in countless homes across the country, and her children are among her most avid collectors.
Sue was known for many things, including her whimsical love of color and inimitable style. Her house had a yellow living and dining room, a teal blue office, a green family room with purple carpets, and yellow, green, blue, and aqua bedrooms, which lead to a feature article in the style supplement to the Oakland Press newspaper. She loved her yard, with a fairy garden that she decorated by the seasons, and she was giddy and took so much joy from the deer who snuck up near her windows to eat and the next-door-neighbor kids who loved to explore her front yard cat and bunny decorations.
Sue was loved by many, including Susan Kell and Penny Stitle, who preceded her in death and were undoubtedly there to welcome her on the other side, and her dearest friend Nancy Grewe. She had a band of close girlfriends throughout her life who will miss her greatly, with whom whom she enjoyed golf, tennis, bridge, movies, and spending time talking about families and life. Sue brought joy and happiness to friends near and far, with quick wit and an infectious smile, and could reconnect with friends after years apart as if it were the next day.
Sue is survived by her children, Kimberly Anne Schultz, Kim's older brother Christian Schultz and his wife Leigh Ann Schultz, Christian's daughter Phoebe with Kimberly Rennick and Leigh Ann's children Megan Ihrig and Alex Ihrig, as well as her sister Gail Weingart and brother-in-law Peter Weingart, and their children Marc and Maya, and her former husband Louis Schultz and his wife Diane Tauber Schultz. She had four great pets in her adult life, Casey a black-and-white Shit-zu, Brandy and Alex who were orange Maine Coons, and her great late-in-life love Maggie The Cat, who will be loved by Phoebe, Kimberly and Alex Rennick, and Phoebe's sister Sydney Rennick.
A celebration of life service will take place at Great Oaks Country Club in Rochester, Michigan at a date that is to be determined. Please feel free to direct further inquiries about the celebration of life to Kimberly at 5683kimberly@gmail.com or Christian at irishspartan@gmail.com.
Sue was a member of Saint John's Lutheran Church and volunteered for years at the Resale Connection Shop of the Assistance League Southeastern Michigan, both in Rochester Hills, Michigan. Sue was an avid supporter of numerous charities, with a great affinity for the New Day Foundation, founded by Gina Kell Spehn and Michael Spehn, whose loss and love brought her great inspiration. In lieu of flowers, Sue would love donations to the New Day Foundation in her honor (https://www.foundationforfamilies.org/donate-now/).
Four words that sum up Sue's life – family, color, laughter, and joy.
Memories Timeline
Guestbook
---