Susan Jane Kofler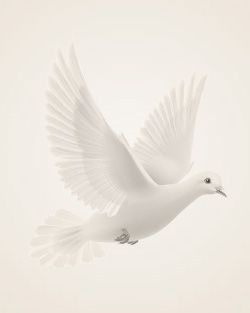 August 23, 1949 ~ October 28, 2020
Susan Jane Kofler, 71, of Alexandria, Virginia passed away peacefully on October 28 after a brief battle with cancer. She was born in Alexandria on August 23, 1949 to Jane Philbrick Kofler and John George Kofler. She grew up in the community of Tauxemont, near Mt. Vernon, a few miles south of Old Town Alexandria. She attended Hollin Hall Elementary School and Ft. Hunt High School.
Susie had many cherished childhood memories from growing up in Tauxemont, a close-knit community where picnics, 4th of July celebrations with neighbors, attending the Mt. Vernon Unitarian Church and other community activities left Susie with a life-long connection to the neighborhood. She ultimately returned to Tauxemont later in life, where she bought a home on Shenandoah Road just a few blocks from her childhood homes. Susie lived in the Washington, DC area throughout her life. She spent summers with her family on the Maine coast, where her grandparents had a summer home and where she and her family created more lasting memories.
She had a love for art, coming from a family of artists. Her grandfather, Allen Philbrick, was an artist, and her grandmother, Edith Kellogg Philbrick, was a concert pianist. Her father was a painter and her mother was a painter, stained glass artist, and art historian. Susie kept an art collection, including family pieces and other works of art she had collected over the years.
She loved to travel and made a career in the travel industry, helping others reach the places they dreamed of going. For the last 15 years, she worked for the National Accrediting Commission of Career Arts and Sciences (NACCAS) where she was the organization's travel manager. Her co-workers described Susie like a member of a family, and they were there for her at the end. They described the Susie they worked with like the Susie that family and friends, old and new, came to know and love - someone kindhearted, funny, fun-loving and one in a million.
She had a love of gardening, both at her parent's home on Shenandoah Road and, in recent years, at her own home on Shenandoah Road. Annual community garden tours were a highlight of the year for her. She loved holidays and holiday traditions. In the fall, she would plant pumpkins in her backyard with her grandnephew Dominic and decorate for Christmas. Many years ago, her father began what became known as the tiger tail tradition – a small tiger tail toy that came from the local variety store would appear with a mysterious note but no explanation, by the Thanksgiving turkey, on the Christmas tree, in someone's suitcase or backpack, under someone's pillow, in the cereal box, anywhere and anytime you would least expect it. It would move from family member to family member. The notorious tiger tail was last seen with Susie the night she passed away, accompanying her on her journey home.
Susie was predeceased by her parents, Jane and John Kofler, and her sister, Anne Kofler. She is survived by her brother, John Kofler of Chantilly, Virginia, and his two children Max and Alyona, her nephew Marshall Kofler and his wife Dee Zamora of Arlington, Virginia, and their son Dominic, along with cousins in New Orleans, Houston, Ann Arbor, and Maine, and her uncle's wife, Elaine, living in London, Ontario.
She was generous, always there for others, and she was touched by the outpouring of support she received at the end. She was a supporter of organizations that assist people suffering with Alzheimer's and cancer, and the medical research aimed at treating and curing these diseases. There will be no memorial service at this time. In lieu of flowers for Susie or other remembrances, please make a donation to the American Cancer Society, Alzheimer's Association or the charity of your choice. Susie would have encouraged everyone to support causes meaningful to them, and any cause that would help make our world a better place.
Memories Timeline
Guestbook
---