Stephen Douglas Antonacci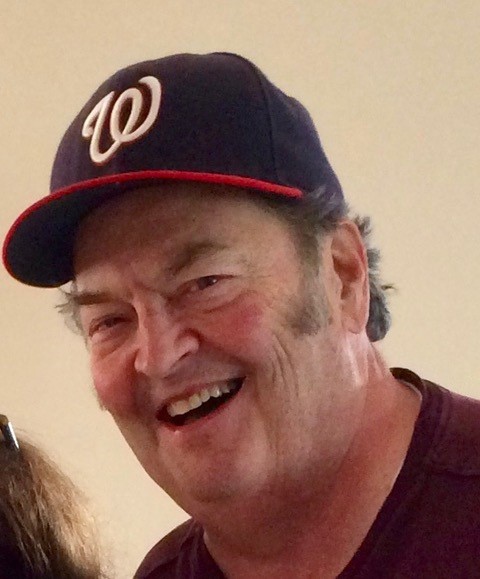 July 26, 1949 ~ February 21, 2020
Stephen Douglas Antonacci, of Arlington, Virginia, passed way on Friday, February 21, 2020.
Mr Antonacci was born July 26,1949, in Alexandria, Virginia.
Mr Antonacci graduated from George Washington High School in 1967. He served in the Army during the Vietnam War, stationed in Germany. The summer of 1969 was a good year for him, he met and married Jan Nesseler, the love of his life, and he met Jesus Christ and gave his life to Him. Steve and Jan went on to have four children, Tiffany, Jeffrey, Michael and Crystal and they welcomed two sons-in-laws, Scott and Darreus, and a daughter-in-law, Vanesa, as well as ten grandchildren. He worked for IBM for many years and then moved into government contract work. He earned a Bachelor of Science in Information Systems and has been with the Mitre Corporation as a Quality Assurance Specialist, where he worked up to his last day on earth.
Steve and Jan celebrated their 50th anniversary just this past year. He loved politics, sports and music. An avid fan of sports, he faithfully watching the Redskins play and thoroughly enjoyed the Washington Nationals win the World Series.
Music was intregal to him. He played guitar, wrote many songs, and recorded two albums, Someone Greater and Pilgrim. He performed in local clubs in his earlier years and later lead his family in worship songs and hymns. He passed on his love for music to his children and grandchildren. He loved his family, even to meeting family's needs to the last day of his life. He loved the Lord Jesus Christ, prayed and read his Bible daily, trusting in His mercy and goodness. His life verse was Jeremiah 29:11, "For I know the plans I have for you," declares the Lord, "plans to prosper you and not to harm you, plans to give you a future and a hope."
Funeral services will be at 12:30 pm Friday, March 13th at Semper Fidelis Memorial Chapel 18900 Jefferson Davis Hwy, Triangle, VA 22172, followed by burial at Quantico National Cemetery, 18424 Joplin Rd, Triangle, VA 22172 at 2pm.
Reception following at Mathias home.
Memories Timeline
Guestbook
---