Shashank Sharadchandra Chiney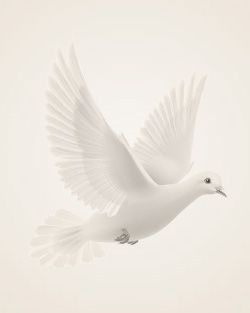 March 30, 1968 ~ January 8, 2022

On January 8th 2022, Shashank Chiney passed away in Philadelphia, PA after a brave fight against a brief illness, surrounded by his beloved family and friends.
Shashank was born in Nagpur, India on March 30, 1968 to Dr. S. P. Chiney and Mrs. S. S. Chiney. He graduated with a Bachelor's and Master's degree in Physics & Electronics at the Institute of Sciences Nagpur. Shashank devoted his career to the technology program management field.
Many remember Shashank fondly for his fun-loving, humorous nature - he was always the life of the party. Yet, his sense of humor was also complimented by his reliable and dependable nature. His commitment to discipline and his meticulousness could easily be found in his studies, work, and career. His colleagues praised him for being a driven thought-leader and a valuable asset on their teams. He had a keen eye for capturing the small but precious moments of life through photography. This won him the role of videographer at many parties and events.
Shashank enjoyed the many things life had to offer, ever adventurous, playful, and curious about the world. In his younger years, he was a skilled basketball player, and in his later years, he loved to watch basketball, cricket, and tennis matches. If not busy watching a match, you could find him binging Bollywood movies and listening to oldies music. More importantly, he would never pass up an offer of shrikhand or gulab jamun thanks to his sweet tooth.
Above all, Shashank was sincere and loving towards his family and friends. He valued relationships dearly, making the effort to maintain them and remain active in the lives of those important to him. His dedication to his family kept the home running smoothly, no matter how stressful. His children remember his guidance and affectionate discipline fondly; his love marriage to his wife bloomed happily for 26 years. To know Shashank was to know all the ways that love can be shown through small but thoughtful acts of service. He would spend his Saturday mornings making sandwiches for the local food shelter. His devotion to Sai Baba was another form of love that allowed him to see all those around him as a blessing; he remained an unwavering and faithful devotee until the very end.
Shashank is survived by his dear wife; two daughters; parents; brothers and sister; cat; multiple nieces, nephews, aunts, uncles, and cousins; and many, many close friends.
His life will be forever cherished by his family and friends, and he will be missed dearly by all.
Click here to watch Live Stream.
Memories Timeline
Guestbook
---