Ruth Saducks Marchetti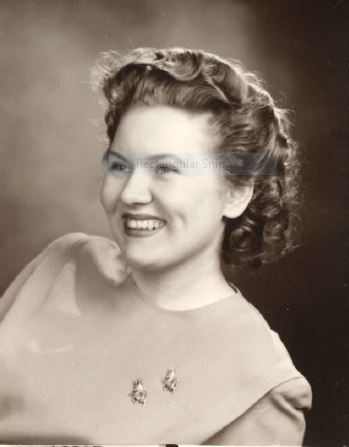 December 16, 1924 ~ August 5, 2019
Ruth Saducks Marchetti, M.D., 94, of Alexandria, VA, passed away of natural causes at home on August 5, 2019. She was born December 16, 1924 in Detroit, MI to Anna Chapel Gavalis.
Ruth graduated from Wayne State University with a degree in Medical Technology and worked for six years in the field. She then entered medical school at the University of Michigan in Ann Arbor, MI. She later became board certified in anatomical, chemical, and dermatol pathology. She did her residency at Baltimore City Hospitals and worked at Wyman Park Hospital (U.S. Public Health Service). She later received an appointment at Johns Hopkins Hospital where she taught interns and residences in dermatol pathology. She retired from medicine and moved to Alexandria, VA.
In retirement, Ruth enjoyed taking courses at Oxford and Cambridge in Shakespearian studies and icon painting. She also enjoyed watching her grandsons, Mason and Julian, play soccer for Friends School of Baltimore.
Ruth married Robert Mario Marchetti of New York in 1957 in Michigan, and subsequently had two children, Nancy Marie and Robert Mario. Ruth's husband, "Bob", was an aeronautical engineer who worked for Martin Marietta, Booz Allen, and the U.S. Army, Aberdeen Proving Grounds.
Ruth is predeceased by her mother; her husband; and, her brother and his wife, William and Eva Gavalis of Michigan.
Ruth is survived by her daughter, Nancy M. Marchetti of Alexandria, VA; son, Robert Mario Marchetti, Jr. of Baltimore, MD; her former daughter-in-law, Lisa P. Marchetti; two grandchildren, Mason T. Marchetti and Julian M. Marchetti; and, her brother's two children, Christine Gavalis and William Gavalis, Jr.
A private memorial will be held at a later date, location to be determined. In lieu of flowers, memorial donations may be made to Friends School of Baltimore, 5114 North Charles Street, Baltimore, MD 21210 (https://alumni.friendsbalt.org/giving).
Memories Timeline
---