Roberta Gaetz Palmer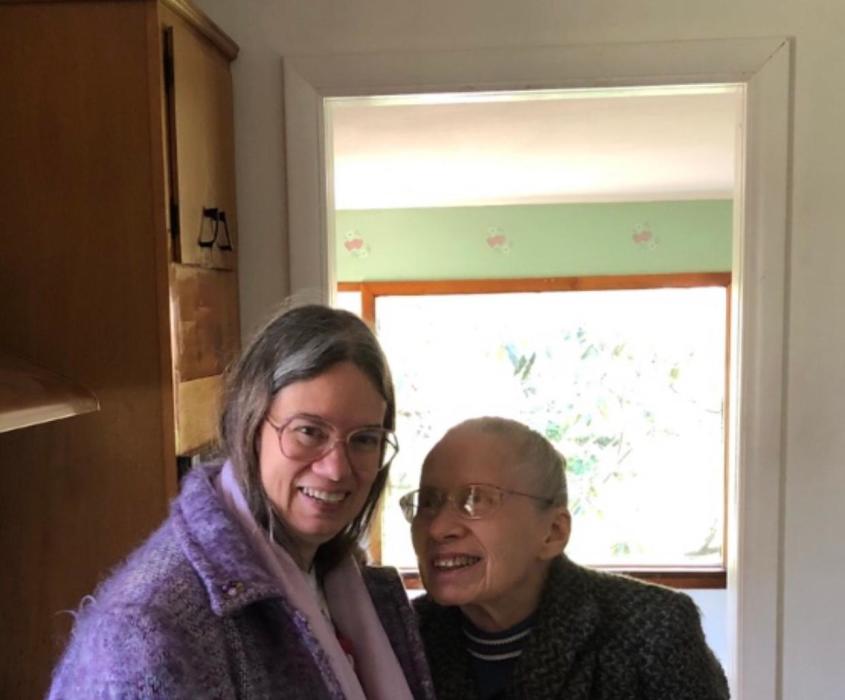 December 22, 1926 ~ December 20, 2019
Roberta loved travel, daisies, shopping for clothes, attending ballets, participating in folk dancing, studying the Bible, and meeting people from other countries.

Her forty years as an educator began as the math, music, and home ec teacher in rural schools for five years. Roberta continued as a kindergarten teacher at a private school for eight years, and ended her career with her many years as the head librarian at a Jr High school which had students from over 35 foreign countries.

Roberta's interest in seeing if she could use audio visual aids to help non native English speakers adjust to school more easily lead her to write several ground breaking articles and to earn a mid-life M.A. from the University of Virginia in Multi-Media Communication and Education.

Evenings and weekends Roberts devoted most of her time to caring for the large garden at the home she lived in for fifty five years. She loved that there was not a blade of grass anywhere; millions of crocuses beginning in mid February gave way to successions of various wildflowers throughout the calendar year.

Those who knew Roberta in her middle years will remember her astonishing resemblance to England's Queen Elizabeth II. She was unaware of the likeness until her first trip to England in the mid 1950s and had no idea for several days why people were curtsying to her wherever she went. As the years progressed she enjoyed the sensation she caused on her trips to England and particularly treasured the memory of a face to face encounter with the real Queen in 1976 when the monarch looked at her and shook her head and laughed.

Although Roberta had been reared in a home where dancing was forbidden, when she was in her mid fifties she went to one of the English Country Dances her daughter enjoyed and fell in love with that and with all kinds of folk dancing. She particularly enjoyed making and purchasing costumes for the various period events.

That lead to her role in organizing costumed interpreters to be on hand during a special exhibit of the Constitution. Because of that, Roberta was slated to be interviewed on the Larry King show for five minutes. As it turned out, he kept her on the live show for the full hour, asking her about her other retirement exploits which had included spending a night sleeping in the Concord cemetery and solo hiking glaciers in Iceland in her early 80's.

Larry King, the man who had interviewed "everyone", told her at the end of the program that she was the most engaging and interesting person he had ever met. Many of us who are less famous than Larry King agreed with him and the world will be much less extraordinary without Roberta.

Memories Timeline
---