Robert W. Faithful IV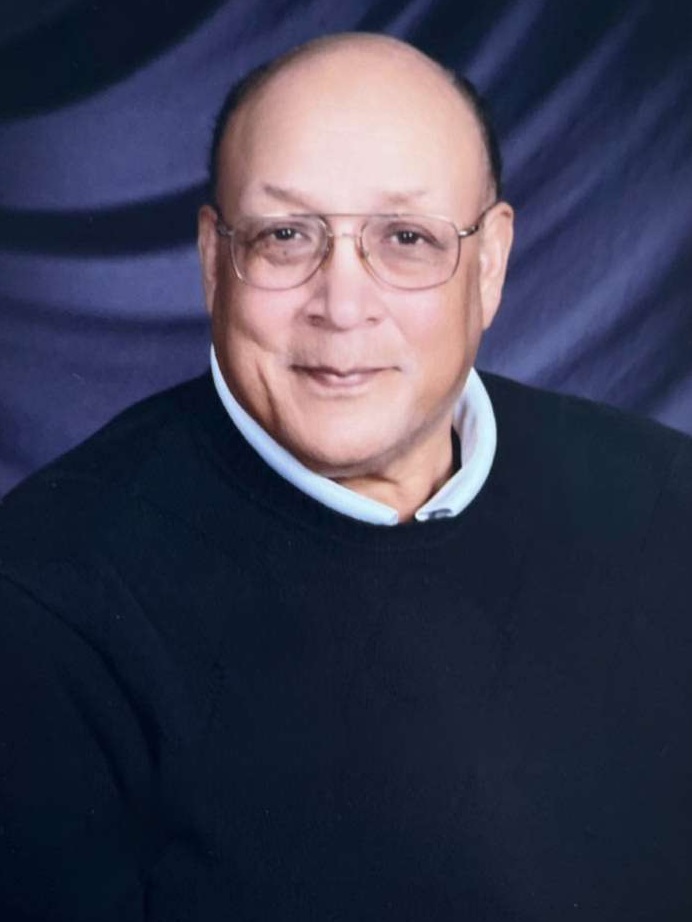 Larger-than-life Robert "Bob" William Faithful IV was born in the "big city" of Wheeling, West Virginia, across from the small town of Bridgeport where he grew up. Bob was the oldest son of a single child, Robert William Faithful III, and a matriarch's matriarch, the oldest daughter of twelve, Ruth Jane Cassels Faithful.
Bob and his younger twin brothers, George and Fred, were also raised, and deeply influenced by, their paternal grandmother, Natalie Rutledge Jones Faithful. She taught the boys how to play cards and was a Christian Scientist, a faith that deeply influenced Bob throughout his life. Between his grandmother and his mom, Bob learned the art of words: stories, argumentation, genealogies, longform monologues, and effusive words of affirmation, all of which he would become affectionately known for throughout his life.
As Bob's family was rooted in eastern Ohio for many generations, he was proud that the Faithfuls were part of a migration of free people of color from North Carolina to Ohio, and that the Cassels were part of the Sally Hemmings and Thomas Jefferson tree. Bob, a self-described "river rat" recalled frequent floods, big stacks of smoke, deep tree-lined pits, and mineral runoff that was part of Appalachian steel and coal life. This experience shaped his future dedication to environmental and climate justice through government service and faith leader.
After graduating from Bridgeport High School at the top of his class in 1966, Bob attended Miami University of Ohio on a National Merit Scholarship and majored in political science. Bob went on to attend Northwestern University Pritzker School of Law, which he applied to on a near dare from a skeptical career counselor who clearly underestimated his intelligence and charisma. During law school, he was awarded a 6-month Ford Foundation fellowship to study in Uganda, Ghana, Kenya and other parts of east Africa, where he was enamored by the variety of people, vastness of the earth, diversity of wildlife, and another set of mountains – the Mountains of the Moon at the Murchison Falls Game Preserve. He shared stories about this trip often; it was his eye-opening experience to the greater world.
Fittingly, Bob began a 37-year career in government service after law school by entering the military, like his father and several generations before him. He served as an Air Force Judge Advocate General's Corps (JAG) from 1974-1977 in Anchorage, Alaska. The Native Alaskan and American Indian nations he supported, the Northern Lights, moose run-ins, and dear friends remained with him for the remainder of his career and life. In 1977, he was transferred to Mather Air Force Base in Sacramento, California. A year later, after fulfilling his commitment to serve 4 years, he was honorably discharged from the Air Force at the rank of captain. He then moved to Montana, and ultimately settled in the Washington DC area.
Bob's service continued with a long career within the U.S. Department of Interior (DOI). He started at the DOI's Bureau of Land Management from 1978-1993 as a paralegal specialist, realty specialist, deputy state director, associate state director for eastern states, Montana and the Dakotas, and assistant director of support services. After a brief time with the Bureau of Mines, Special Assistant for Environmental Justice (1993-1996) and National Park Service (1996-1998), Bob spent eight years as Director of the Office of Small and Disadvantaged Business Utilization from 1998-2006. His final years in government from 2006 until his retirement in March 2012 were at the National Business Center Acquisition Services Directorate.
Over the years, Bob was most proud of his role in helping both people and nature. He supported tribal nations who fought mining activities that emitted hazardous waste; small farmers concerned about water supplies because of mega hog or chicken farms beside them; continued exposure of children in both rural and urban areas to lead paint; and dissections of communities of color by transportation projects. He cared about every person and community he touched and touched him.
Bob ended his long tenure at the DOI with numerous distinctions, including awards from Asian, Hispanic, and Gay and Lesbian organizations. Among them was his membership to the elite Senior Executive Service, of which he was very proud. At the same time, he was never a particularly serious guy. His go-to management tip came from his favorite all-time character, Star Trek's Spock: "Insufficient facts always invite danger." Perhaps this sentiment is a reflection of his expansive curiosity, active seeking, and commitment to self-growth.
Bob's most important achievement, however, was becoming a father to two children, Richael Faithful and Robert "Bobby" William Faithful, V. Most often, after Bob introduced himself, he shared photos or stories of his children. He spent the 90's as an avid sports dad, coaching Bobby's basketball and soccer teams, and ushering Richael across the U.S. and Canada for their competitions in the same sports. Bob was his son's most devoted music fan, proud of Bobby's self-taught instrumentation and touring bands. He too was proud of Richael's activism for racial justice and LGBTQ rights, in which the Faithful tradition of service was carried on.
As much as Bobby and Richael marked their own life paths, both his children were proudly shaped by him. Bobby, like his dad, is a gregarious community-oriented business person who carved his way into being one of few Black craft beer experts in the country. Richael followed their dad's path to law school, and after a successful civil rights practice, supports social justice movements as a healer, and plans to attend seminary next year. Bob believed, after three divorces, that his children were the loves of his life.
He described his personal life as being filled with many blessings and some trials, which included his struggle with, and recovery from, gambling. He found forgiveness and growth through service with Gamblers Anonymous (GA) for nearly 25 years, which he credited to a daily reliance on a Higher Power and understanding of Serenity. As a regional and national GA leader, he helped countless members in their healing journeys both in visible, formal ways as a sponsor and organizer, and in quiet, informal ways that saved lives.
In 2011, Bob embraced, and was baptized and confirmed in the Episcopal Church. He found a spiritual home at St. John's Episcopal Church in Centreville, Virginia, where he was senior warden and served on the Vestry. After his retirement in 2012, his focus turned toward his faith and environmental and climate justice. He was excited to have these two parts of his life come together when he became a GreenFaith Fellow from 2013-2014. He believed in the stewardship role of each individual and each of our ethical obligations to seek opportunities for change. He was guided by Jesus of Nazareth's words from Matthew 25:34: "Come you blessed of my father, inherit the kingdom prepared for you from the foundation of the world."
Bob is survived by his brothers, Fred and George Faithful; his children, Richael and Bobby Faithful; niece, Shannon Faithful, and nephews, George Faithful, Jr., and Fred Faithful, III, as well as six grand-nieces and nephews; and his decade-long partner, Susan Woods.
Bob will be laid to rest on Saturday, May 27th at his place of worship, St. John's Episcopal Church, 5649 Mount Gilead Rd, in Centreville, VA. His funeral service and celebration of life will begin with a 12pm viewing, 1pm program, and 2:30pm reception. The service will be livestreamed and viewable online on St. John's Youtube Channel.
Bob's children are asking for community support in two ways.
First, they will be creating a photo collection for viewing at the reception. If you have a digital photo to share, please upload it into this public Google Drive folder or e-mail his daughter-in-law, Adiel Suarez-Murias, at adielsuarezmurias@gmail.com. Please bring any physical photos to the reception to be included on his altar.
Second, his children welcome any loved ones to stay for the reception, which will be part-catered, and part-potluck. Please bring dishes to share to celebrate his love of food and community.
Finally, memorial gifts can be extended through Chantilly Flowers or Funeral Choices' tree-planting program.
Bob was beloved by many, and will be deeply missed.
Services
Add to My Calendar
America/New_York
2023-05-27 12:00:00
2023-05-27 12:00:00
RobertW.FaithfulViewing
Viewing
5649 Mt Gilead Rd,Centreville, VA 20120
Add to My Calendar
America/New_York
2023-05-27 13:00:00
2023-05-27 13:00:00
RobertW.FaithfulFuneral Service
Funeral Service
5649 Mt Gilead Rd,Centreville, VA 20120
Add to My Calendar
America/New_York
2023-05-27 14:00:00
2023-05-27 14:00:00
RobertW.FaithfulCommittal Service
Committal Service
5649 Mt Gilead Rd,Centreville, VA 20120

Memories Timeline
Guestbook
---