Robert Lee Kinzer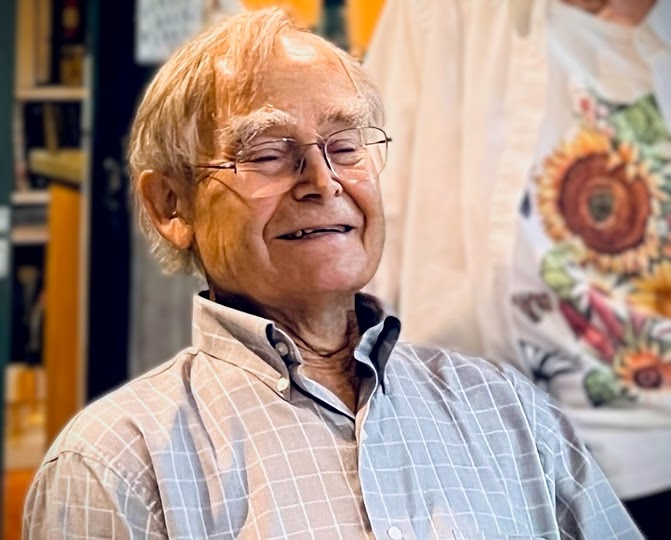 June 23, 1941 ~ August 6, 2023

Resided in: Alexandria, Virginia
Bob Kinzer, who had lived in Alexandria, VA,  since 1967, died on August 6 at the age of 82.
He had beaten aplastic anemia (in a 5-year NIH program), two forms of leukemia, and still suffered from a deficiency of platelets.  However, it surprised none of his friends that  it was a fall doing construction work that led to the cascade of events that caused his death.
Bob was the grandson of homesteaders, an Oklahoma farm boy who grew up outside Grandfield, near the Texas border, in a family of five boys and one girl.  Preceding him in death were parents Henry Evans and Clara Marie (Grant) Kinzer and brother Henry Grant.  Surviving him are siblings David Roy, Richard Evans, Stephen Mark, and Jane Marie.
He met Lee Ann Johns, his best friend and wife of 56 years, as she was entering grad school at the University of Oklahoma and he was heading into his final year.  Their two daughters, Kirsten and Robin, were born and raised in Alexandria.  Among the things he loved most about his family was certainly the time spent with his two young granddaughters, Olivia and Eleanor.
Bob completed a PhD in physics in 1967 at the University of Oklahoma and came to work at the U.S. Naval Research Laboratory, first as a post doc and then in the Space Sciences Division.  His research took him to Iran, Argentina, Brazil, and Australia, among other places.  Bob's time at NRL included work on the Gamma Ray Observatory, which launched on the Atlantis Shuttle in 1991.  Bob retired from NRL in 2003 and spent his "retirement" renovating small apartment buildings in southwest Alexandria.
Bob loved building, and his projects ranged from a log cabin near Aurora, West Virginia, to a bridge in Mabou Mines, Nova Scotia.  In between, he built several additions onto his home in the Mid-Century Modern Hollin Hills neighborhood where he and Lee Ann moved in 1969.  He liked to point out that his house was quite different from its 1969 appearance, having two additions and a deck and screened porch, principally his designs and work.  Bob served on many committees in Hollin Hills, including as the Chair of the Design Review Committee, and he was an active supporter of the Hollin Hills National Register nomination and the Historic Overlay District project.
Bob had a wry sense of humor and enjoyed (in no special order) classical music (symphony  and opera), folk and American traditional music, Cape Breton Celtic music, hiking, woodlands, food of all sorts, carpentry and fine wood handwork, theater and film — and the people, music, history, and environment of Cape Breton Island, Nova Scotia, where he and his wife had donated several hundred wilderness acres to the Nova Scotia Nature Trust.
Memorial donations may be made to the Nova Scotia Nature Trust (nsnt.ca) or to the Carpenter's Shelter (carpentersshelter.org) in Alexandria.
Memories Timeline
Guestbook
---