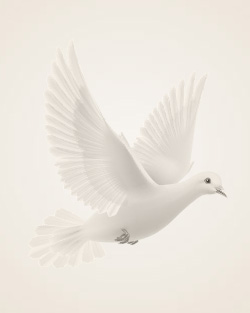 July 8, 1959 ~ July 30, 2020
Robert Donald Bloom, 61, a Public Safety System Administrator for the City of Alexandria, Virginia, a loving father, husband, brother, son, uncle and friend, has passed away unexpectedly on July 20th, 2020, in a vehicle accident on North Kings Highway and Telegraph Road during his commute to work in the AM.
Bob was born in Williamsport, Pennsylvania, on July 18th, 1959, to Donald George Bloom and Vera Lavelle Bowman of Montoursville, Pennsylvania.
He graduated from Williamsport Area High School, furthered his education at Penn State University (1977-1980). Bachelor of Science in Emergency Management from Jacksonville State University (2006-2010), and Bachelor of Science in Computer & Information Systems Security/Information Assurance from the University of Maryland University College (2011-2015).
Bob began his career in a small county 911 center in Pennsylvania. Later, he developed his career as a public safety telecommunicator and communications analyst for the Baltimore police and fire departments (1997 – 2006). He also made a cameo appearance in the 2004 film "Ladder 49" working in the Baltimore Fire Command Post vehicle.
Bob continued advancing his career as an Applications Specialist for Motorola, Senior Technical Instructor for Hexagon (previously Intergraph), and Public Safety Systems Administrator for AECOM.
He thrived in the latter position and continued his work at the Metropolitan Washington Airports Authority (MWAA) before joining the City of Alexandria Department of Emergency and Customer Communications (DECC) as its Public Safety Systems Administrator in 2016.
In 2020, he led the City of Alexandria to become the first city in the United States to enables staff to answer 9-1-1 and 3-1-1 calls from home, reducing risk to personnel from COVID-19 and ensure service continuity to the community.
"Bob helped implement nearly every advancement in 911 technology over the next three decades. Bob earned several of the top certifications in his field, and was regarded as a national leader in public safety telecommunications."
Robert Bloom – In Memoriam, City of Alexandria, Virginia
"Bloom was regarded as a leader in public safety telecommunications, receiving his Registered Public-Safety Leader (RPL) designation and Certified Public-Safety Executive (CPE) designation. He was also an Emergency Number Professional (ENP) with the National Emergency Number Association (NENA)."
Silent Key: Robert "Bob" Bloom, APCO International
Bob lived in Alexandria, Virginia, and is survived by his father "Donald George Bloom"; husband "Rangsan (Art) Viwatpanahchat", and their beloved canine daughter "Rosie"; brother Michael David Bloom; sisters "Deborah Lee Bloom", and "Margaret Louise Young" and "Duane Allen Young", husband; nieces "Rebecca Ann Freezer" and "Mark Alan Freezer", husband, and "Amanda Lynn Young" and "Franky McMahon", fiancé; grandnephew & grandniece "Mason Alan Freezer", and "Adalynn Grace Freezer".
Bob's leisure was to try new cuisines, enjoying a glass or two of Moscato in the evening, spending time with family and friends, and find new trails to hike after he received his knee surgery, which his latest favorite was Dyke Marsh Wildlife Preserve in Belle Haven as he often took Rosie to swim in the inlet there.
Bob's graveside service will be on Monday, August 10th, 2020 at 10:00 AM. His final resting place will be Wildwood Cemetery, 91 Wildwood Boulevard, Williamsport, Pennsylvania 17701. The service is open to all.
Memories Timeline
Sign the Guestbook, Light a Candle