Robert Curt Weigl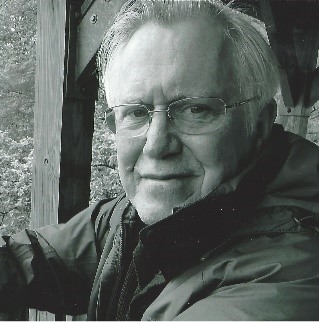 September 10, 1944 ~ February 1, 2020
Clinical psychologist Robert Curt Weigl died of leukemia at his home in Alexandria, Virginia, February 1, 2020. Son of George and Lois Peck Weigl of Chappaqua, NY, he attended local schools there until enrolling in the Taft School, Watertown, Connecticut for high school. As an English-Speaking Union exchange student, he studied at Wellington School, Somerset, England for a gap year, before attending Princeton University, where he graduated summa cum laude and as a member of Phi Beta Kappa. He met his wife Gail while a graduate student at the University of Michigan, where she volunteered at a service program he co-founded and directed called Ozone House, an oasis for runaway and drug dependent youth, one of many innovations Bob helped to found and sustain during a long career. Very committed to the development of community mental health, he served as Training Director for ten years (1976-86) at the Mt. Vernon Center for Community Mental Health, then devoted 32 years to building a private psychotherapy clinic, the Franklin Center, in the city of Alexandria. He served as mental health consultant for the Episcopal Diocese of Virginia for 25 years.
Bob was very involved in work to enhance intercultural skills and to assist recently arrived immigrants. He co-created a program to assist Latino immigrants to manage their new political and social environs in the United States. From 2005-2008, he worked with Boat People SOS, where he supervised the Mental Health team formed for their Victims of Torture Assistance project. He trained 60 Peer Companion volunteers from the Vietnamese American community to provide emotional support to seniors and survivors of torture; prepared disability waiver applications for Vietnamese survivors of torture to become US citizens; and developed a disability assessment for survivors of Vietnamese communist "re-education" camps.
Bob also enjoyed a long career as a community volunteer. An active member of the ecumenical service organization Ventures in Community, he was asked and declined the honor to serve as its president. He subsequently was invited to lead CHAPA (The Coalition of Hispanic Agencies and Professionals), a regional consortium of persons serving Latino residents of northern Virginia. He was Spanish speaking. In 1998, he was selected as Volunteer of the Year at United Community Ministries of Alexandria, and in 2018 was recognized with the Impact Award from Northern Virginia Family Services, where he created a training model for the Healthy Families program.
A concurrent professional commitment was intercultural education. Bob taught cross-culturally related courses for the universities of Pittsburgh, Georgetown, George Mason and George Washington. He served as psychology faculty and psychotherapy counselor on four voyages of Semester at Sea and became deeply involved in the globe-circling shipboard program for college students from throughout the United States and abroad.
Bob is survived by his wife Gail (Capitol), son Ted (Jenny Bosben) and grandchildren Grace and Jack Weigl of Madison, WI, son Seth of Alexandria, VA, brother Peter (Anne) and sister Nina Weigl of Winston Salem, NC, sister Nancy Sprague of Blue Hill, ME, brother-in-law the Reverend George Westerberg of Fryberg, ME, and many loving friends and colleagues.
A memorial service will be held at 11:00 a.m., April 4, 2020 at the Mt. Vernon Unitarian Church, 1909 Windmill Lane, Alexandria, VA, 22307.
In lieu of flowers, please consider a contribution to Capital Caring Hospice, 5845 Richmond Highway, Alexandria, VA 22303, or Northern Virginia Family Services, 10455 White Granite Drive, Oakton, VA 22124.
Memories Timeline
Guestbook
---