Rebecca Reinhardt Roy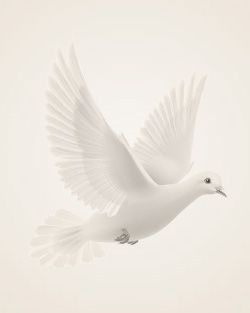 June 15, 1978 ~ May 24, 2021
ALEXANDRIA, VA—Rebecca Ruth Reinhardt Roy, formerly of Gastonia, North Carolina, passed away on May 24, 2021, in Alexandria, Virginia, following a courageous eleven-month fight against Large Cell Neuroendocrine Cancer.
Rebecca was born in Richmond County, North Carolina, on June 15, 1978 and moved with her family to Gastonia, North Carolina shortly after, where she spent her childhood.
Very early on, Rebecca developed a lifelong love of learning and reading. Graduating with honors from Hunter Huss High School in 1996, Rebecca continued her academic studies as an undergraduate student in foods and nutrition at the University of North Carolina at Greensboro. She later transferred to the University of North Carolina at Charlotte, where she graduated with honors, obtaining dual bachelor's degrees in theater and theater education.
An Equity Actor, Rebecca began her professional career with The Barter Players Company at Barter Theatre in Abingdon, Virginia. During her tenure with Barter, she served as an actor, stage manager, company tour manager, and in a variety of other roles, ultimately serving as the Director of Outreach. Rebecca relocated to Alexandria, Virginia in 2012, where she continued performance studies at the Studio Theatre Acting Conservatory in Washington, D.C. She also served the conservatory as a work-study volunteer.
When not actively in a performance, Rebecca worked in the food industry, beginning as a Team Member for Whole Foods Market, where she met her husband. She moved on to become a Food Broker for Presence Marketing, and had just begun as an Account Executive with International Gourmet Foods shortly before her diagnosis.
Until her death, Rebecca served on the Board of Directors of the Washington Improv Theater in Washington, D.C. A lifelong avid reader, Rebecca also was a passionate yogi. She trained to become a yoga instructor at Radiance Yoga in Alexandria, Virginia, earning her certification in 2017. Rebecca taught yoga at the Mount Vernon Recreational Center, also in Alexandria, Virginia.
Rebecca is preceded in death by her grandparents, Mr. and Mrs. Louis L. Brown and Mr. and Mrs. Harry L. Starnes. She is survived by her husband, Damon Michael Roy, and son, Cameron Damon Roy, of Alexandria, Virginia; her parents, Ronnie and Marty Starnes of Gastonia, North Carolina; her parents-in-law, Bill and Kim Roy, and sisters-in-law, Elizabeth Roy and Rebecca Roy, of Manchester, New Hampshire. She also is survived and loved by numerous uncles and aunts.
Rebecca leaves behind many communities of deep friendships forged over a lifetime, never meeting a stranger nor making an enemy. All who saw Rebecca wanted to know her, and all who knew Rebecca loved her dearly. She signed every email with one simple quote from the film Bill & Ted's Excellent Adventure — "Be excellent to each other."
A service in celebration of Rebecca's life will be held at 2 p.m., Saturday, June 12, 2021 at Bush Hill Presbyterian Church, 4916 Franconia Road, Alexandria, VA, 22310, followed by a reception in the Fellowship Hall.
Please visit www.RememberingRebeccaRoy.com for more details.

Memories Timeline
Guestbook
---