Paul Allan Hammond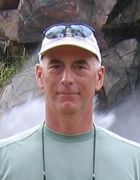 July 13, 1950 ~ July 6, 2021
Paul Allan Hammond
7.13.1950 - 7.6.2021
Paul died with grace on July 6, in the comfort of his home and the company of his loving wife and sons.
He hailed proudly from Davenport, Iowa. His solid Midwestern roots permeated his efforts in every arena where he served – as a U.S. Navy recruit out of college, as an IT specialist with the Federal Government for 30 years, and as a consummate handyman for the local community upon his 'retirement.'
A graduate of the University of Iowa with a degree in Business Administration, he was most fulfilled by his role as a Dad. He savored the opportunities it presented to share his interests as a Coach, Woodworker, Fly-Fisherman and Golf Enthusiast.
He was a man of few words and many abilities – the rare individual who could teach himself to do anything he set his mind to by reading a book about it. With this gift, his motivation to use it, and his unique ingenuity, he could fix a golf swing, or turn a custom bat on his lathe.
His son Ben remembers his Dad's subtle humor and the prank he pulled by constructing a fake website to convince him and his brother that school was cancelled one April 1st. His son Thom recalls the hours and hours they all spent playing catch in the yard, putting for quarters, fun fishing trips in good and miserable weather, and learning the woodworking trade in their Dad's garage.
His wife Marit will never forget the night they first met, when he extended his hand and asked her to dance. He will live forever in the hearts of his family in Virginia, his extended family around the country, and in the memories of all who knew him.
For those wishing to make a contribution in Paul's memory, the family suggests St. Jude Children's Research Hospital.
Memories Timeline
---