Patricia Louise Pascoe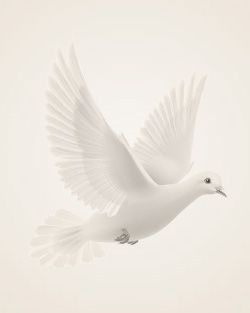 January 1, 1926 ~ April 19, 2020
Patricia Louise Pascoe died peacefully on the Day of Resurrection, Sunday, April 19, 2020. Ninety-four years young, and Nebraska strong until the end, she was unable to withstand the effects from COVID-19.
Patricia Louise Rasmussen was born January 1, 1926 in Fremont, Nebraska, to Harry and Eleanor Rasmussen. Patricia was the first baby born in Dodge County that year. Patricia graduated from Fremont High School and went on to study nursing at Nebraska Methodist Hospital. Voted President of her graduating class of 1945, Patricia was also named Miss Nebraska Methodist Hospital. Patricia's nursing school occurred towards the end of WWII and she applied and was accepted for further study at Vanderbilt University Hospital through the Army Nurse Cadet Corps. While studying at Vanderbilt she met and married the love of her life, Samuel Chapman Pascoe, a medical student. They were married from 1947 until his death in 1969. Patricia went back to work as a nurse at the formerly named Arlington Hospital (where her husband had been Chief of Cardiology and Head of the Cardiac Intensive Care Unit). While working as a nurse, she continued to raise their three sons: Sam, John, and Tom.
Even while raising three sons on her own, Patricia had time to be an active and devoted member of First Presbyterian Church of Annandale. She served as an elder, sang in the choir for decades, participated in bell choir, and was an active and devoted member of several of the Women's Circles. Having joined the church in the 1950's, at the time of her death she was likely the longest-serving member of the church.
Patricia is the beloved matriarch of a family that includes three married sons, ten grandchildren, and three great-grandchildren with more on the way. She is survived by son Sam, his wife Beth and their sons Samuel, David, and Jonathan (Jessica & daughter Peyton) Pascoe; son John, his wife Jan and their children, Rebecca (Alex and children Gracie & Noah) Garrett, Mary Ellen (Ben & soon-to-be-born daughter Nebraska) Eib, James Pascoe, Patricia (fiancé Craig Boehr) Pascoe, John (Shellie) Pascoe; and son Tom, his wife Gretchen and their sons, Nate & Drew Pascoe.
Patricia will always be remembered for her life of integrity, kindness, good cheer, generosity, and strength of body, mind, and spirit. She exhibited steadfast, abundant, and abiding love flowing from her deep faith, which infused and blessed everyone she met. While grieving her loss, her family rejoices at Patricia's reunion with her two sisters, her parents, and her beloved husband from whom she was too soon parted but with whom she is now joyously, and forever reunited.
A private graveside service for the family will be held at Columbia Gardens Cemetery where she will be buried next to her husband. A public service to celebrate her extraordinary life will be held at a date and time to be determined.
Memories Timeline
---