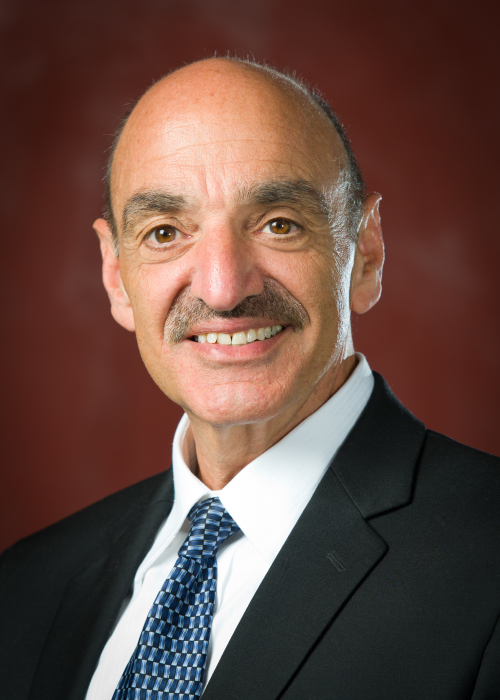 May 16, 1953 ~ April 2, 2020
Neil John DiSarno, 66, passed away peacefully on April 2nd, 2020 at his home in Washington, DC.
By his side was Giovanna, his wife of nearly 37 years, his consummate travel partner, go-to taste-tester, and the love of his life. Together they raised Neil's greatest accomplishments: their daughters Rose and Catherine.
Neil was passionate about many things – traveling, cooking, running – but nothing came close to the passion he had for being a father. As with many great dads, the love he had for his family knew no limits and it didn't take long for a conversation with him to turn to the latest achievements of his children. When Rose's husband Scott joined the family he immediately fit in, and Neil's affection for him was evident.
To know Neil was to love him. Quick with a laugh or a hilarious, self-deprecating story, he was the type of person you just wanted to be around. His diagnosis of a rare and aggressive form of cancer did not signal the end for him. He battled with grace, dignity, and the utmost determination, giving us all a few more years and many more meals with him.
Fueled by a determination to serve through his work and a passion for meaningful communication, he dedicated his life to the deaf and hard of hearing community. He received his undergraduate degree from the University of Buffalo, and arrived at Florida State University to begin his Masters in the midst of hurricane season. Upon payment of his first rent check, his landlord gave him a roll of masking tape to secure his windows. Years later, he returned to Tallahassee with a family in tow to obtain his PhD. Halfway through, Catherine joined the mix, and Neil's hands were officially full.
Neil's professional achievements were endless. His thirst for fruitful adventure defined him as a renaissance man of audiology, leading him to practice in a wide variety of clinical settings and locations including: a school district and treatment center in Alaska where he would travel by seaplane to administer hearing screenings in Eskimo villages across the state; the Marshall Islands where his accommodations comprised of a tent in his colleague's back yard; the National Acoustics Center in New Zealand; and health care settings in New York State, California and Canada. Neil was Chair of the Department of Communication Sciences and Disorders at Missouri State University (MSU) – where he developed and taught classes in practice management, pediatric audiology, auditory electrophysiology and sign language and established the first stand-alone doctoral program at the university. In 2012 he became the Chief Staff Officer for Audiology at the American Speech-Language-Hearing Association (ASHA), passionately advocating on behalf of the association's 14,000 audiology members to promote the necessity of audiologists in diagnosing and treating hearing disorders, addressing ethical issues related to the profession, and actively shaping the future of the practice.
Neil was born and raised in Buffalo, NY by his loving parents the late Angeline and Aniello alongside his sister Angela and brothers James (Patricia) and the late Louis (Cheryl). He was the adored uncle of Julie, Jimmy, Michael, Marla, Louis, Angeline, Marisa, Angela, Nicola, Michelle, Tyler, Selena, Daniella, Andrew and Angelina, and the beloved playmate of his dearest grandpup Atlas. Too likable for his own good, Neil leaves behind innumerable friends.
These difficult times do not allow us to physically convene, but a celebration of life will be planned for the future. In the meantime, if you would like to share memories and photos of Neil please join the "Neil DiSarno Memorial" group on Facebook.
In lieu of flowers, donations may be made to the Neil DiSarno Memorial Scholarship at Missouri State University. The scholarship supports international students in the department of communications sciences and disorders in keeping with Neil's passionate belief that the educational experience is enriched through sharing ideas across countries and cultures.
Gifts can be made here: https://www.missouristatefoundation.org/
Click Make a Gift. That links to the page to complete. Type the name of the scholarship in the Additional Gift Details box.
Information about the scholarship can be found here: https://www.missouristate.edu/csd/Scholarships.htm
Memories Timeline
Guestbook
Sign the Guestbook, Light a Candle