Michael Paul Kelliher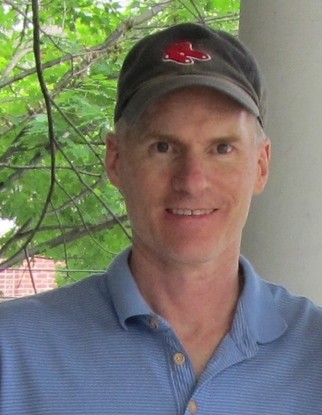 August 22, 1957 ~ April 2, 2020
Michael Paul Kelliher, born on August 22, 1957 in Walpole, Massachusetts to Stanley and Elinor (Hale) Kelliher, died at his home in Burke, VA on April 2, 2020, surrounded by family.
He was the second of four children. His younger brother, Timothy, was his partner in crime, and together they ensured that the Kelliher household was always lively. His sisters, Zita (Shea) and Kathleen (Petersen), were often their audience – either willingly or unwillingly.
Mike's faith was powerful. It drove him to persevere throughout his life, in the face of many obstacles. He viewed each day as a way to honor God through his deeds, and never looked past a person in need. His faith informed every decision he made. When he was diagnosed with glioblastoma, his trust in God grew exponentially. His immutable faith that he could beat the odds was based in his warrior spirit and deep conviction. He lived life to the absolute fullest, believing that God did not give him more than he could handle.
Growing up, Mike connected with people through sports, from playing Pop Warner to cheering on all Boston teams. He cared so deeply about sports, in fact, that he chose to "redshirt" the first grade. This unique strategy paid off 12 years later, when he helped lead Walpole High to the 1975 Bay State Football Championship. His love of sports remained well after he stopped playing football, and by the time the Patriots won their 6th Super Bowl, Boston sports gear made up 90% of his wardrobe. His shirt, sweatshirt, and ballcap changed seasonally, and he went out of his way to become friends with anyone showing their New England pride in enemy territory. As his children got older, Mike proudly added T-shirts and ballcaps from each of his children's colleges to his wardrobe rotation.
Mike graduated from Norwich University in 1980. In a blessed twist of fate, his fun-loving ways earned him enough face time with the administration that he was compelled to commission into active duty, foregoing his desired career as a teacher. After twenty-six years, fourteen moves, countless friends, and dozens inspired, he retired as a Colonel in 2006. Among all his achievements, he was most proud that he made it home for dinner every night that he wasn't in the field.
Mike met his wife, Ann (O'Keefe), in Baumholder, Germany at the O Club while he was a Captain and Ann was a DODDS teacher. Mike was able to charm Ann by making her laugh and always keeping her guessing. They married in Ann's hometown, Chicago, IL, in 1990. Ann and Mike moved nine times across three continents with their growing family. They retired in Burke, VA, relishing the predictability that comes from staying in one place and the blessings that come from being part of a vibrant community.
Mike leaves behind four children: Kara Quinn (Jack), Neil (Hayley), Matthew, and Erin. They are immensely proud of their dad and will miss him more than words can describe. He was an exceptional father and they will spend the rest of their lives trying to live up to his example and striving every day to be as good a storyteller, grillmaster, and thrifty handyman as he was.
There wasn't a sport invented that Mike wouldn't coach. There was never a doubt that Mike had the best interest of his community in mind. He took on any role he was given with great care and seriousness, and he fell into many of his coaching gigs simply because he was someone that every other parent knew could handle the responsibility. His athletes learned innumerable life lessons, and those who didn't hustle learned just how much the human body can sweat.
He was as handy as he was thrifty, and there was no project that he couldn't save a few dollars on by doing the labor himself (or simply zip-tying it together). His sons learned a thing or two about household upkeep (and creative swearing) by holding his flashlight for all his projects, but he had a soft spot for his daughters, and taught them how to do the work without the flashlight-apprenticeship. If you find yourself in need of a car battery jump, or would like floating shelves installed, you'll be in good hands either way.
Ever the charmer, he continued shaking his caretakers' hands and learning their stories until his final days. Mike was a fighter until the end, and his indominable spirit will live on in all those who knew him.
In lieu of flowers, donations can be made to the New England Patriots in furtherance of their effort to replace Tom Brady at quarterback. Non-Patriots fans can alternatively donate to the INOVA Schar Cancer Institute or the Tisch Brain Tumor Center at Duke University Medical Center.
Memories Timeline
Guestbook
---