Margaret Spencer Hernandez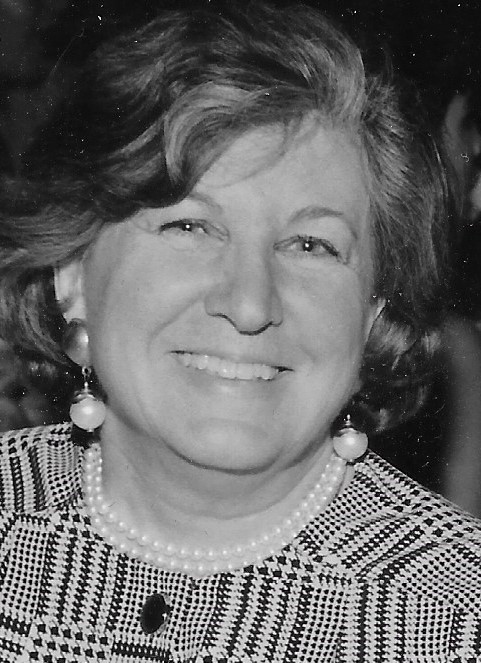 September 30, 1937 ~ March 31, 2022
Margaret Anne "Marge" Spencer Hernandez passed away peacefully on March 31, 2022. She spent her last weeks surrounded by her loving family.
Marge was born in Norfolk, VA to parents Warner Tyler Spencer and Margaret Thornton Spencer.
A devoted Navy wife, Marge supported and encouraged her husband in his 36 year career. Together the coupled raised two children and made 27 moves throughout the country and world.
Raised in Norfolk, VA., Marge graduated from Granby High School and then attended the University of Richmond, graduating with a BA degree in English Literature. While attending UR she met and dated her future husband who was attending the U. S. Naval Academy. Marge was selected to be the USNA Class of 1958 Color Girl which she accomplished with grace and beauty. In addition to her BA degree Marge later graduated from San Francisco State University with a Master's Degree in Social Work (MSW). Marge had a brilliant intellect and had a way of making everyone with whom she interacted feel seen, heard, and loved. A strong Christian with a deep faith, she was a good friend to many. She loved spending happy times with friends in the Washington/Tokyo Woman's Club.
Marge worked and volunteered as a social worker for 38 years. She spent many years as a volunteer with the Navy/Marine Corps Relief Society working at bases throughout the world. She also served on the Board of Directors. Marge was proud of her volunteer membership in the Navy Arlington Ladies. These ladies attend all Navy funerals at Arlington National Cemetery. She was a plank owner, being a member when the organization was founded.
A wonderful listener and writer, Marge served as a Deacon at Heritage Presbyterian Church in Alexandria, Virginia. She loved writing a monthly article called "Smelling the Roses" for the church newsletter.
Marge leaves a lasting legacy that is cherished by her extensive family including her husband of 63 years, RAdm Jesse J. Hernandez, USN (Ret), and their children Brian Stephen Hernandez (Susan) of Haymarket, VA and Susan Elizabeth Lonergan (Steve) of Clifton, VA; beloved grandchildren Victoria and Alexandra Hernandez and Sean and Ethan Lonergan. Marge is also survived by her sister Nancy Whitlock (Robert) of Dallas, Texas and sister-in-law Pearl Johnston (Larry) of San Leandro, California.
Marge will be buried at Arlington National Cemetery at a later date.
Family and friends are invited to celebrate Marge's life at 2 PM on April 23rd at Heritage Presbyterian Church (HPC), 8303 Ft. Hunt Rd., Alexandria, VA. The service can also be viewed on line at http://bit.ly/HPCVA . In lieu of flowers a memorial donation may be made to HPC or to the Navy/Marine Corps Relief Society. On the memo line please write In Memory of Margaret Hernandez.
Memories Timeline
Guestbook
---