Margaret Ann Denny Cross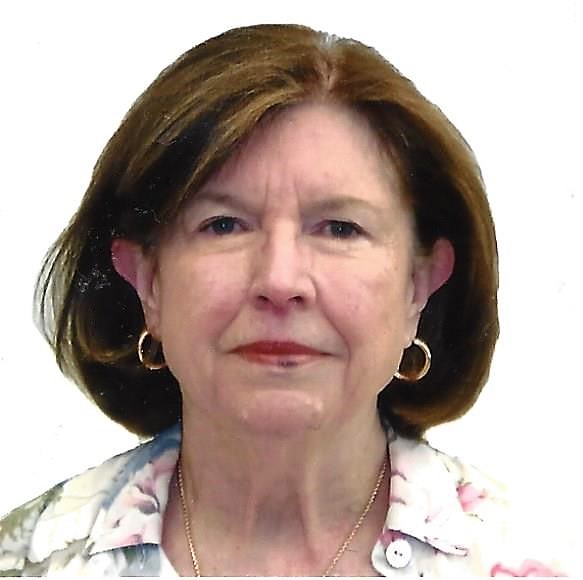 February 5, 1947 ~ January 11, 2022
Margaret Ann Denny Cross (1947-2022)
Margaret (Margie) was born in Front Royal Virginia February 5, 1947 to Sheila Frances Dunne Denny and Harry Ellis Denny. Educated in Front Royal public schools, she went on to college at Mary Washington, then the women's branch of the University of Virginia, where in 1968 she earned a B.A. in Mathematics. Immediately after graduation, Margie married a young Air Force officer from Front Royal, with whom she had two children.
Margie's strong background in math soon gained her positions as a computer programmer with the Olivetti Corporation and then Booz Allen Hamilton.
When her new husband was stationed at Dover AFB, Margie enrolled at Delaware State University and earned a Delaware teaching credential so she could teach mathematics in Dover. Soon after, she followed her husband to Clark AFB in the Philippines, where she lived for two years, making many friends and devoting herself to charities. After that Margie lived on a succession of bases in different cities across the United States. Her son John was born in 1975, and soon after her husband undertook an assignment with the United Nations Peacekeeping Forces. She and her young son joined their father in Cairo, Egypt and later in Jerusalem, spending six months in each city. The stint demonstrated Margie's adaptability and inner strength.
Returning to the United States, Margie lived in Honolulu, HI for several years, where her younger son, Robert, was born. The family remained in Hawaii for several years before returning to Virginia when her husband was stationed at the Pentagon. Not long after, Margie accepted a position teaching Mathematics and Computer Science in the Fairfax County Public Schools. For many years she was a fixture at West Potomac High School, where she taught AP Computer Science. After graduation, many of her students went on to successful careers in the field. Although she could have earned much more as a computer programmer in industry, Margie was devoted to the teaching profession.
Margie married John W. Cross in 1997. After Margie retired from teaching in 2014, she focused her attention on her second love, duplicate bridge, sharing this passion with John. She and John enjoyed traveling together, particularly on trans-Atlantic cruises so they could play bridge every day across an entire ocean.
Margie leaves her husband, John W. Cross, two sons J.D. Bowman (Washington, DC) and Robert Bowman (Mount Vernon, Virginia), her beloved sister, Sheila Denny Young (Fredericksburg, VA), her step-daughter Lucy Cross (Urbana, Illinois), step-son, Matthew Cross (Champaign, Illinois), one grandson, Bear Bowman (Mount Vernon) and two step granddaughters, Charlotte and Lydia (Urbana).
Memorial services have not yet been arranged. The family requests that, in lieu of flowers, memorial donations to be given to the University of Mary Washington.
Memories Timeline
Guestbook
---