Lucas R. Purser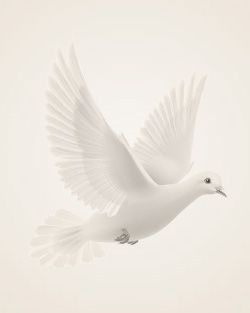 May 15, 1990 ~ August 23, 2020
Buffalo: Lucas R. Purser, 30 years old, of Buffalo (formally of Massena) passed away peacefully on August 23, 2020 after a ten-year battle with cancer.
Lucas is survived by his parents, Wendy LaShomb and step-father Brian Edwards of Rochester (formally of Massena) and Raymond Purser and step mother Charmaine Purser of Buffalo (formally of Ogdensburg); sisters, Kallee Frego, MaryKathryn (Katie) Frego, Lindsay Montroy, Jessica Dezalia; a brother Todd Demers, and grandmothers Rita LaShomb and Sally Purser. In addition to his immediate family, Lucas was exceptionally close with Aunts, Uncles, Cousins, and a wide network of friends. He also loved and cherished his dog, Dr. Phil.

Lucas's ten-year battle with chondrosarcoma was courageous and inspiring. He endured an unthinkable amount of treatments and surgeries.

Lucas was raised in Massena, New York and is a 2008 graduate of Massena Central High School. He enlisted in the Air Force in 2008 and served his country for six years before medically retiring in 2014. After retirement, he attended SUNY Buffalo and was one semester away from attaining his Bachelor's Degree in Computer Science. He competed in two Department of Defense Warrior Games: West Point in 2016 and Tampa in 2019. He also competed in the 2017 lnvictus Games in Toronto.

Lucas radiated positivity, resilience, and kindness. His unconditional love for his family and friends was extraordinary. His strength and nurturing character will live on in the hearts of everyone that knew him. All of us that have known Lucas are better people for having had him in our lives.

Donations in Lucas's name can be made to Hospice of Buffalo (https://www.hospicebuffalo.com/) and Semper Fi Fund (https://semperfifund.org/).

Memories Timeline
Guestbook
---