Linda Anne Russell Bolognesi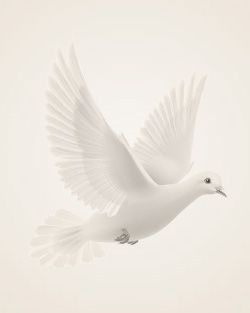 January 17, 1943 ~ November 22, 2020
Linda Anne Russell Bolognesi of Annandale, Virginia entered into eternity with the Lord on November 22, 2020 after living a long, full life of 77 years. She was born on January 17, 1943 in Charleston, West Virginia to Harry Kent Russell and Adrienne Hahn. The family eventually moved to Huntington, West Virginia where Linda attended St. Joseph's Central High School, graduating in 1960. She graduated from Bowling Green State University in 1964 with a double major in English and French. Linda spend the next 4 years travelling globally and pursuing a career in teaching. She met the love of her life, Joseph Bolognesi, in Long Beach, California where they had their first dance, leading to a love for dancing for years to come! They were married on August 3, 1968 in Huntington, WV. In the years to come, Linda devoted herself to raising two daughters, while teaching part time in the English for Speakers of other Languages program (ESOL). She retired in 2013, and readily embraced the challenge of helping her daughter homeschool her 2 grandchildren. This she was doing until 3 days before her passing.
Linda lived a life of service to her family, her Church and her community. A devout Catholic, she sought to increase her prayer life as a Third Order Carmelite, and to pass along her faith as a 1st Grade CCD teacher with her husband. For many years, Linda hosted a rosary prayer group that prayed for others and served as a support for all of those attending. She was with her husband also a volunteer in an outreach ministry centered on bringing home-cooked meals, hope and friendship to the homeless. As a neighbor and friend to many, Linda spent countless hours listening to others, and offering prayers and guidance. She was never too busy to answer a phone call or knock on the door from a family member, friend or neighbor needing counsel. Linda's heart was full of love and compassion to friends and strangers.
She was survived by her husband, Joseph Bolognesi, her daughter, Kimberly Jackson of Springfield, Virginia, her daughter, Joy Bolognesi of Falls Church, Virginia, two grandchildren, Giacomina Jackson and Guiseppe Jackson, also of Springfield, Virginia; and three siblings, Harry Kent Russell of Lebanon, Ohio, Carol Gaal of Indianapolis, Indiana and Diane Ferguson of Charleston, West Virginia.
Mass of Christian Burial will be held at St. Ambrose Catholic Church, 3901 Woodburn Road, Annandale, Virginia 22002 at 11:30 AM Saturday, November 28, 2020. Burial to follow at Fairfax Memorial Park.
The family has asked that in lieu of flowers, donations be made to "I Thirst, I Hunger"( the homeless outreach ministry Linda volunteered with) 4424 Elan Place, Annandale, Virginia 22003.
Memories Timeline
Guestbook
---