Lance Lomond Jolley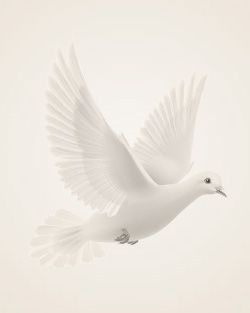 April 25, 1975 ~ March 5, 2023
Born in: Phoeniz, AZ
Resided in: Springfield, VA
Lance Lomond Jolley, 47, of Springfield, Virginia, passed away on March 5th, 2023, after a valiant 16 month battle with stomach cancer. He was surrounded by his family and close friends. 
Lance was born in Phoenix, Arizona on April 25, 1975 to Michael and Orlean Jolley. He was the third child and first born son. From the beginning he had the biggest smile and always had a happy demeanor! 
Lance always excelled in academics and he graduated from Dobson High School in Mesa, Arizona in 1993 with a 4.6 GPA and was a National Merit Scholar. 
Following high school and a year of college at Brigham Young University, he put his education on hold to serve a two year mission (1994-1996) for The Church of Jesus Christ of Latter-Day Saints to the Rosario, Argentina Mission.
Lance completed a Bachelor of Science degree in Statistics from Brigham Young University where he met and married the love of his life, Amy Gerwien In the San Diego Temple for time and for all eternity. 
Lance's love for learning, played a huge part in the post graduate degrees he pursued. He earned a Masters degree in Bio-Statistics from the University of Washington and then went on to earn a law degree from Georgetown University. 
He did all of this schooling while adding three amazing children, Spencer, Ella, and Libby to their family. 
Post graduation, coupled with his passion for politics, he accepted a job for the federal government in Washington D.C. spending most of his time in the Office of Immigration in the Department of Justice working there until his passing. He loved his work but more so he loved his colleagues.
Lance's true joy was his family! He loved spending time with them watching cooking shows of all things and international soccer—(sometimes in the middle of the night to catch it live). 
Lance was actively involved in his church serving in various callings over the years. His favorite calling was teaching the Primary kids. He would make them the best treats and they loved the loud colorful sports coats he would wear.  
Lance is survived by his wife Amy Jolley, his children Spencer (Jules), Ella and Libby. His mother Orlean Jolley. His siblings, Michelle (Ed) Webecke, Scott (Michelle) Jolley. His brother-in-law Corey (Brooke) Aldridge. Many nieces and nephews and other beloved family members. 
We find joy in the thought of the reunion that Lance must've had with with his Dad, Michael Jolley, and sister, Gina Aldridge, who both preceded him in death.
Lance, we will miss you and your infectious smile. Your example of faith and positivity through your battle with cancer will be lodged in our hearts forever. Thank you!
May heaven enjoy your quick wit, no filter on what you say, your thoughtful yet odd gifts and your crazy ability to dominate Nertz (great card game). Until we meet again. We love you Lance!
Funeral service will be held on Tuesday, March 14, 2023 at The Church of Jesus Christ of Latter-Day Saints at:
6942 Sydenstricker Road
Springfield, VA 22152
Viewing 10:00am-11:00am
Funeral Service 11:00am-12:30pm
Lance will be buried in the Ivy Hill Cemetery right after the funeral service. 
Ivy Hill Cemetery 
2823 King St
Alexandria, VA 22302 
Memories Timeline
---