Karen Ellington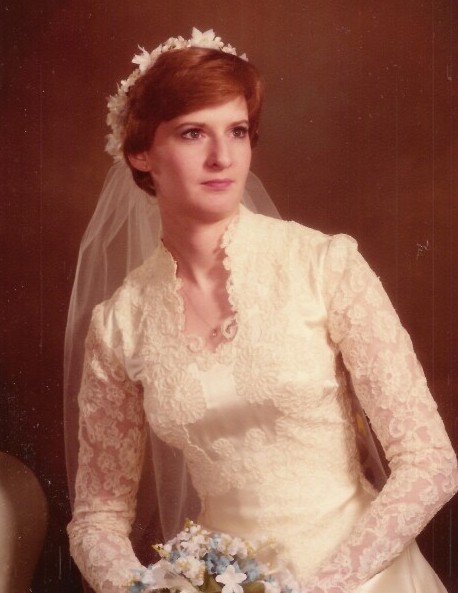 May 8, 1954 ~ April 29, 2020
Mrs. Karen (Munley) Ellington passed away on Wednesday, April 29, 2020 at INOVA Mount Vernon Hospital with her husband, Bob and their two daughters, Jessica and Meredyth by her side. Their daughters were the greatest accomplishments of her life. She was born on May 8, 1954 in Bridgeport, CT to Gerald John and Avinia Mary Munley.
She is survived by her husband, Robert Ernest; daughters, Jessica (Michael Riordan) and Meredyth; grandson, Iggy; siblings, Eric (Evvie) Munley, Gerald (Anne) Munley, and Kristin (Daryle) Graf; and many nieces and nephews. She was preceded in death by her parents, Gerald and Avinia, and in-laws John and Elsie Ellington, as well as several beloved aunts and uncles.
After attending St. Patrick's School and Notre Dame High School in Connecticut, she moved to Washington D.C. to attend Trinity College, where she received her BA in English. She married Robert Ernest Ellington May 16, 1981 at Fairview Baptist Church and May 17, 1982 at St. Mary's Catholic Church and adopted Virginia as her home. She was a devoted wife, mother, and grandmother, and held an intense love for family and friends. She was a wholehearted fan and committed volunteer at any activity in which her children participated, including swimming, marching band, and Odyssey of the Mind. She was a passionate reader and an amazing baker. She had an artist's soul and was willing to try any craft or medium once, though needlework, beading, and knitting were her favorites. Her love, enthusiasm, intelligence, and care will be terribly missed by those lucky enough to know her.
A private graveside service for the family will be held at Bethel Cemetery on Thursday, May 7 at 11:00. A service to celebrate her life will be held at a date and time to be determined.
Memories Timeline
Guestbook
---