John Paul Soos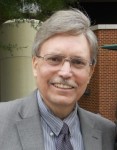 March 25, 1953 ~ February 1, 2019
John was born in Grove City, Pennsylvania, the youngest son of Frank and Angeline Soos, and grew up in nearby Mercer. After graduating from Penn State University with a Bachelor of Science Degree in Business Administration, John worked several jobs in retail, as a local disc jockey in Grove City, and as a member of several prominent regional country bands. John's Federal service began at the Office of Personnel Management in Boyers, Pennsylvania, before switching to the U.S. Postal Service (USPS) as a Part-Time Flexible Clerk in 1977. After successfully completing a rigorous academic program in Potomac, Maryland, John became a U.S. Postal Inspector assigned to the former Cincinnati Division, taking on external crimes investigations in Ohio and Kentucky and earning recognition for efforts in solving numerous Post Office burglaries and check-theft rings. Later, while assigned to the Detroit Division's External Crimes Team, John led numerous successful task forces and was instrumental in a division-wide raid of a notoriously seedy local motel across from the Detroit Division. John was promoted in January 1994 to the Internal Affairs Division at USPS National Headquarters and worked a wide range of assignments including internal investigations, Headquarters building security, and executive protection of the Postmaster General.
After retirement in 2009, John enjoyed spending additional time with his family, playing his guitar alongside Christen while launching the contemporary choir at St. Louis Catholic Church, ushering at the Basilica of Saint Mary, and savoring all things "automotive." He mastered the art of car detailing and was often sought by prominent local celebrities for detail jobs. Unfortunately, John suffered a setback when his cancer recurred in 2012, but he continued to battle courageously and maintained a vibrant level of activity much of the time.
John's greatest love was his family. He was incredibly proud of Christen's achievements and enjoyed attending concerts and recitals. He cherished visits and chats with out-of-state family members. John also had a fond appreciation for his Postal Inspection Service coworkers, his fellow ushers, and countless others he treasured as friends. His endearing sense of humor, resiliency, and generous heart will be greatly missed.
John is survived by his wife Marianne, daughter Christen, brother Frank (Jennifer) Soos, and his beloved nieces, nephews, and cousins. A Mass of Christian Burial will be celebrated Friday, February 15, 11:00 a.m. at St. Louis Catholic Church in Alexandria, with Interment at Fairfax Memorial Park and a reception to follow.
Funeral Mass
St. Louis Catholic Church
2907 Popkins Lane
Alexandria, VA 22306
February 15, 2019
11:00 AM
Burial
Fairfax Memorial Park
4401 Burke Station Rd.
Fairfax, VA 22032
February 15, 2019
1:00 PM
Memories Timeline
Guestbook
---