Joan Frances Pollaci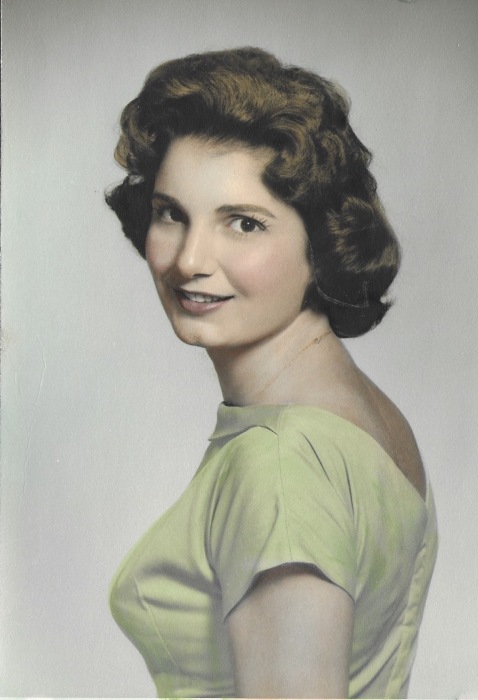 March 9, 1935 ~ October 2, 2019
Beloved wife, mother and grandmother, Joan Frances Pollaci, passed away in the late afternoon on Wednesday, October 2, 2019.
Joan is survived by her husband of 53 years, Charles Joseph Pollaci, her sons Frederick Pollaci (wife Nicolle) and Thomas Pollaci, and her three beloved grandsons: Christian, Joshua and Daniel. She is also survived by her sister, Marie Nicholson of Merrick, New York.
Joan was born on March 9, 1935 and grew up in Brooklyn, New York. She was the eldest of two children to Theresa and Alfred Constantino, both of Brooklyn, New York. She pursued studies in radiology and worked as radiologic technician. While living in Brooklyn, she met Charles and they were married on January 15, 1966. After they married, they lived in Brooklyn, NY and Hampton Bays, NY until Charles' career opportunities with the federal government brought them to the Washington D.C. area. They purchased a home in a new residential community of Burke Center in Fairfax, Virginia. Later on, she pursued a new career as a real estate agent helping people find new homes and rental apartments in northern Virginia.
Joan had a range of interests that included volunteering at George Mason University's Center for the Arts, Yoga, Mahjong and exercise classes, painting, traveling globally with her husband and having luncheons with friends she met through all her activities. She was a dedicated and proud grandmother, and her grandsons were a source of great joy and delight in her life. Later in life, she cherished long walks with her beloved French Bulldog who brought her much happiness and joy. She will be remembered for having a friendly personality with a great sense of humor and for being open and independent minded.
A Funeral Mass for Joan Pollaci will be held on Friday, October 25, 2019 at 1:30 p.m. at the Cathedral of St. Matthew the Apostle in Washington, DC. Her interment will be at Arlington National Cemetery at a future date. The family plans to greet friends and family following the mass.
Memories Timeline
---