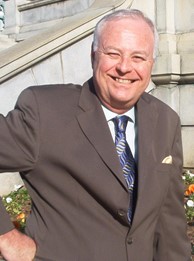 December 23, 1944 ~ December 20, 2021
Jimmy Chryst Haritos passed away on December 20 after a long illness, surrounded by his closest friends and family.
Haritos was born December 23, 1944 in New Orleans to the late Arthur and Delia Ida (Williamson) Haritos. He began his federal career in 1966 when he enlisted in the Naval Reserves serving five years active duty in several positions including legal yeoman, administrative officer and flag (admiral) writer and served a tour of duty in Vietnam. After twenty-six years of service, Haritos retired from the Reserves in 1995 after achieving the rank of Chief Petty Officer serving in Naval Intelligence. The U.S. Navy awarded him Sailor of the Year in 1985.
Jimmy started at the Library of Congress in 1968. He transferred to the National Park Service in 1971 where he served twelve years. Here, he worked for various national parks as an administrative clerk, personnel specialist, budget clerk and later administrative officer for Wolftrap Farm Park for the Performing Arts in Vienna, Virginia.
Jimmy returned to the Library of Congress in 1983, where he served as an administrative officer in the Buildings Management Office. Overall, he held many positions and assignments, including overseeing a Main Reading Room survey that documented patron research, and oversaw the set-up and maintenance of the 1993 Vatican Library exhibit while serving as personal escort to bring the priceless volumes back to Rome. Jimmy finalized his federal career in 2004 after his position in Public Programs under Integrated Support Services where he planned and coordinated Library events sponsored by members of Congress. He also volunteered as an interviewer for the newly formed Veterans' history Project.
Jimmy's love and devotion to the U.S. Navy never ended. Upon retirement, Jimmy volunteered with the Chief Petty Officers Associations (CPOA) of Andrews Air Force Base and Navy District Washington (NDW). Jimmy trained future Navy chiefs on marching, protocol and etiquette, often beginning before dawn. He also sponsored and mentored many selectees. He briefly worked as a ticket agent for United Airlines and served as a gentleman host on a cruise ship that sailed halfway around the world. Jimmy was also an avid theater lover and performed in many shows in Louisiana and Virginia.
Jimmy leaves a sister, Sandra (Tarratas) Schulte of Westwego, Lousiana, and six nieces and nephews. He was the brother of the late Shirley (Arnette) Boos and Arthur Haritos. He also leaves his close friends Theodore Ringelheim, Mauricio Reyes and Al Tyas of the Library's Cataloging Directorate. His "Celebration of Life" will take place at the Naval District, Washington for family, close friends and service members. His resting place is in Arlington National Cemetery.
Memories Timeline
Sign the Guestbook, Light a Candle