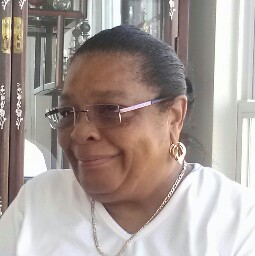 Born in: Washington, DC
Resided in:
In Loving Memory of
Jean K. Gaymon
November 11, 1941-August 31, 2022
Jean Karren Gaymon was born on November 11, 1941, in Washington, DC to the late Marie and Francis M. Jackson. Jean moved to Maryland in 1973 and had recently moved to Aldie, Virginia in 2021. Jean was called home to our Heavenly Father on Wednesday August 31, 2022.
Jean is survived by her husband Thomas Gaymon of 48 years. Children: LaVey M. Johnson, Warren K. Tuckson, Paul F. Tuckson, Bobby Gaymon, Lolita Gaymon, son-in-law James E. Johnson (Erky), and daughter-in-law Francesca Tuckson, sister-in-law Marcia Brooks. Grandchildren: James E. Johnson, Jr. (EJ), Krista D. Johnson, Devin M. Johnson, and Sierra R. Tuckson, granddaughter-in-law Kristine Johnson, and granddaughter-in-law Priscilla Johnson. Great-Grandchildren: James E. Johnson, III (Tre), Gabriella A. Johnson (Brie), Jason Johnson, Damian M. Johnson and a host of loving extended family and friends.
Jean was an avid reader and loved crocheting, plastic canvas, and puzzles. She picked up a habit of traveling also. Jean was an amazing woman… the matriarch of the family. Anyone that knew her will miss her dearly.
Memorial
11am-3pm
Stone Ridge, VA 20105
Memories Timeline
Sign the Guestbook, Light a Candle