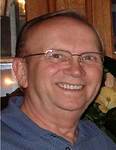 September 21, 1942 ~ March 6, 2011
James (Jim) Walter Gillich, 68, of Ashburn, VA, died Sunday, 6 March 2011, of cancer. Jim was born in Hartford, WI in September 1942 to Jacob and Viola Gillich, both parents preceding him in death. Jim was the third of four boys, Jerry, Joel (deceased), James and Jay. He was a graduate of Hartford High School in 1960. During high school, he worked part time for the family business, Gillich's Market in Milwaukee, WI. He also worked part time at the Krueger Studio in Hartford where he developed a lifelong passion for photography. After high school, Jim enlisted in the United States Army in 1961 and after basic training at Fort Leonard Wood, MO, he attended the U.S. Army Medical Service Meat & Dairy Hygiene School in Chicago, IL where he graduated from the Food Inspection Procedures Basic Course. Jim then served in Chicago, IL as an assistant operations sergeant and in March 1962 he married Darlene Hickman of Downers Grove, IL. He then went to Ansbach, Germany where he served in the Veterinary Corps as a food inspection specialist. He and Darlene had their first child, James Walter, Jr., in November 1962. Jim then moved with his family to Northern Virginia to serve as a food inspection specialist for the U.S. Army Dispensary at the Pentagon. While in this assignment, Jim and Darlene had their second son, Taylor Jacob, in July 1965 and third son, Donald Jay, in December 1966. After their third son was born, Jim decided to leave military service and was honorably discharged in January 1967. For the next ten years, Jim made a living working various jobs but primarily as a salesman and repairman, working with vacuum cleaners and sewing machines in Northern VA and Southern MD. In October 1977, he decided to start his own business, Jim's Sewing Machine Repair, a mobile repair service in which he fixed sewing machines in customers' homes. Jim owned and operated this business for the next 33 years serving customers throughout Northern VA. For 29 of those years, Jim also had a contract with the Loudoun County School System to repair all of the sewing machines in the county schools each summer. Additionally, in the early years, Jim operated an advertising business in which he had circulars delivered door-to-door throughout Northern VA with coupons advertising specials for his and other local businesses. He was also very interested in the stock market and developed a passion for trading stocks. Being a meticulous trader, Jim was able to build a retirement account for himself. In 1982, Jim and Darlene were separated and a divorce was finalized between the two in 1984. In 1989, Jim met the love of his life, Patricia Ann Reinhard of Bethlehem, PA and the two married in 1992. He and Pat loved to travel and generally chose warm places to visit including Aruba, the Virgin Islands, the Bahamas, Hawaii, Miami and Key West. He was also an avid photographer and videographer his whole life taking great pleasure in documenting the many trips that he and Pat took throughout the years. He loved his country, constantly followed politics and was fiercely patriotic. Jim is survived by Patricia Ann, his wife of 19 years; his brother Jerry (and wife, Nyla); his brother Jay (and wife, Barbara); his son James, Jr., five grandchildren Katherine, Joshua, Jacob, James, and Jared, and four great grandchildren: Gabriel, Michael, Georgia, and Jonathan; his son Taylor (and wife, Claire), two grandchildren Jessica and Melissa; his son Donald (and wife, Sally), two grandchildren Emily and Robert; his stepdaughter Donna (and husband, Hank), and two grandchildren Derek and Kyle.
Services will be held at the McLean Bible Church, Loudoun Campus, 44180 Riverside Parkway, Lansdowne, Virginia at 1 p.m. on 18 March 2011 with a memorial reception immediately following at Potomac Green Club House, 44499 Oakmont Manor Square, Ashburn, Virginia. Donations will be accepted in Jim's name by Capital Hospice at http://www.capitalhospice.org/support/memorial/.
Service
McLean Bible Church, Loudoun Campus
44180 Riverside Parkway
Landsdowne, VA
March 18, 2011
1:00 PM
Memories Timeline
Guestbook
Sign the Guestbook, Light a Candle