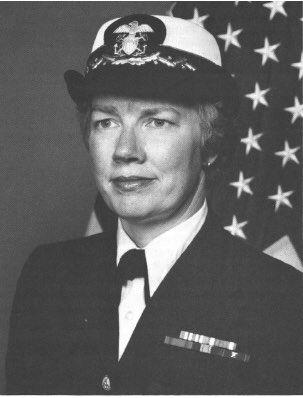 March 5, 1946 ~ July 27, 2020
Francine Faye York died July 27, 2020 in Alexandria, Va. after a courageous 2-1/2-year battle with cancer.
Because of the lack of doctors in Sidney after World War II, Francine was born in Williston, N.D. on March 5, 1946 to Ben and Verna (Johnson) York. She graduated from Sidney Senior High School in 1964 and then earned Bachelor of Science degrees in pre-medicine and economics from Montana State University in Bozeman. She also earned a Bachelor of Arts degree in economics from the University of Minnesota in Minneapolis.
In 1972, Francine entered Naval Officer Candidate School, after which she was assigned as an instructor at the Naval War College in Newport, R.I. She attended the Army War College in Carlisle Barracks, Penn. and earned a Master of Science in Systems Management from the University of Southern California. Her primary responsibilities included procurement and installation of weapons systems, as well as recruitment commands. Francine remained in the Navy until 1997, a 25-year career, at which time she retired as Commander. Achieving the rank of Commander at that time for a woman was a significant accomplishment.
During her retirement years, Francine became a phenomenal quilter. She was a member of The Springfield Chapter of Quilters Unlimited in Virginia and had many close friends with that association. Her skill in craftwork was clearly evident in her youth in Sidney, where she won blue ribbons at the county fair. Francine never forgot her roots in Sidney, as she was a major contributor to the Foundation for Community Care. She also provided philanthropy to the arts, historical organizations and those in need.
Francine is preceded in death by her father and mother. She is survived by her brother, Wayne (Helen) York of Friendswood, Texas; a nephew, Marshall (Susan) York of Brooklyn, N.Y.; a niece Amy (Brad) Caldwell of Houston with three children Meredith, Russell, and Drew; and a nephew Douglas (Christine) of Houston with one son Charlie. Francine is also survived by her partner, Janet Dwire of Alexandria, Va., who provided outstanding care and support for Francine at the end of her life.
Memories Timeline
Sign the Guestbook, Light a Candle