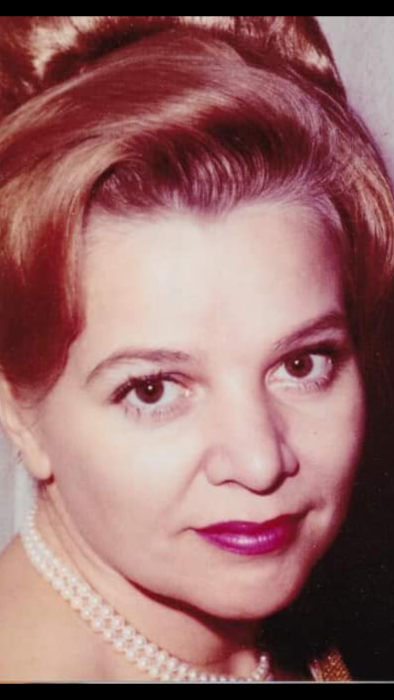 September 7, 1926 ~ July 7, 2019
Eva Emily Jennifer Hill died peacefully in her sleep at home on Sunday, July 7, 2019 at the age of 92.
The beloved daughter of Arthur and Erna Pahlen, Eva grew up in the City of Danzig. She loved the city,
most of all its beaches and ancient streets. Prior to World War II, Eva was studying to become a doctor,
but due to the war, she taught for some time in a remote village in Poland. After the war, she ran a
successful small business in East Germany, then moving to West Germany where she worked for the Americans.
Once in West Germany, she met the love of her life – Gene Patrick Hill a young American soldier. They
married on May 7, 1955. She then began the vagabond life of a military wife – living in many places
including Kimbro Kaserne Murnau, Fort Benning, Fort Knox, Omaha, Berlin Brigade, Fort Eustice,
Newport News, Fort Bragg, Fort Leavenworth and finally Arlington, Virginia. She became an American
citizen on April 24, 1964. In 1969, Eva and Gene settled in Arlington. She joined the Bon Air Woman's Club in the 80's and spent many hours with her
granddaughter Amber. She helped her beloved Geno with his real estate business turning her beloved
VW into a mini work car.
She is survived by her beloved husband of 64 years – LtCol. Gene Patrick Hill of Arlington, Virginia,
daughter Patricia Susan Cummings of Alexandria, Virginia and granddaughter Amber Marie Cummings of
Richmond, Virginia.
A funeral service will be held on Wednesday, September 25, 2019 at 3:00 p.m. at the Memorial Chapel, Fort Myer, Virginia with interment immediately following at Arlington National Cemetery. Family and friends are asked to arrive at the Old Post Chapel at 2:15 p.m.
Memories Timeline
Sign the Guestbook, Light a Candle