Major General Ennis Clement Whitehead, Jr.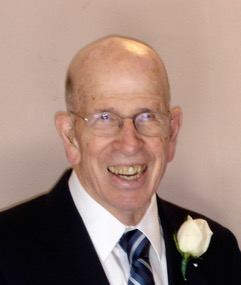 June 16, 1926 ~ January 18, 2023
Born in: Newton, KS
Resided in: Potomac Falls, VA
Major General (Ret.) Ennis Clement Whitehead, Jr. passed away peacefully after a stroke at the age of 96 on January 18, 2023. He is survived by his wife of 73 years, Novella; daughter Nancy Sander (her husband Larry); son Brigadier General (Ret.) Ennis C. Whitehead III (his wife Susan); grandchildren Jim (his wife Beth) and Kate; and two beloved great-granddaughters, Evie and Zoe.
Ennis Whitehead was born in Newton, Kansas on June 16, 1926, to Lieutenant General Ennis C. Whitehead, Commander of the Fifth Air Force under MacArthur in World War II, and Mary Morse Nicholson Whitehead. He had one sibling, his older sister Margaret Whitehead Hinsch.
Both of his parents were from Kansas, but as an Army brat, Ennis grew up in multiple locations, including the Panama Canal Zone, and attended nine different schools before graduating from high school. When his father went overseas to the Pacific during WWII, his mother moved to Kansas City, Missouri, so that Ennis could complete his secondary education at Pembroke Country Day School. He lettered in football, basketball, and baseball and was valedictorian of his class. Ennis was offered admission and planned to go to MIT, but when he received a presidential appointment to West Point, he immediately accepted and entered West Point in 1944. He graduated as an Armor officer with the class of 1948.
While at West Point, Ennis met the woman who would be the love of his life and his partner, Frances Novella Gibson. Novella was a student at Vassar College in Poughkeepsie, New York. They were married on June 18, 1949.
Immediately after their marriage, Novella and Ennis traveled on a former troop carrier ship to West Germany. Ennis served as a platoon leader and later as a company commander in the 63rd Tank Battalion, First Infantry Division. During those three years in Europe, they moved three times and their first child, Nancy Banks Whitehead, was born.
Returning to the United States in 1952, Ennis was an instructor in the Armor School and then graduated from the Advance Course in 1954. It was at Fort Knox that their second child, Ennis C. (Jim) Whitehead III, was born.
Ennis earned a master's degree in mechanical engineering from the University of Illinois and taught in the Mechanics Department at West Point for three years. Then off to Fort Leavenworth, Kansas as a student at the Army Command and General Staff College before a tour of duty in 1959-1960 in South Korea as the executive officer of a tank battalion in the First Cavalry Division.
In 1962, Ennis was one of the first Army officers assigned to the newly-created Defense Intelligence Agency at the Pentagon. Next was an assignment as an Armored Cavalry Squadron Commander in the Second Armored Cavalry Regiment in Bamburg, Germany. In 1964, he became the G-3 (Operations and Planning) of the Fourth Armored Division in Goppingen, Germany.
In 1965, Ennis was selected to attend the National War College and the family returned to Washington, DC. This was followed by a year in South Vietnam as the Senior Advisor in Qiang Tin Province. When out with a Marine night patrol he was wounded from enemy fire.
He recovered and returned to the Pentagon, serving in the J-5 (Strategies and Plans) Division of the Joint Chiefs of Staff.
In 1969, Ennis returned to South Vietnam as Commander of the Second Brigade, 25th Infantry Division at Chu Chi. When the President ordered US Forces into Cambodia, Ennis' Brigade led the invasion to destroy the support bases the North Vietnamese used to attack South Vietnam.
Ennis was a true professional and he had great faith in and a high regard for his soldiers. In an interview with his granddaughter in 2004, he talked about his troops in Vietnam, many of them draftees and volunteers. There were challenges but "they did very well, very well…always impressed me…People stepped up when they needed to."
After Vietnam, Ennis studied at the Harvard Business School in their Advanced Management Program and was then assigned to the Army Staff.
In 1973, Ennis was promoted to Brigadier General and selected to lead the National Security Agency in Europe. This was followed by his assignment as Commander of the First Infantry Division (Forward) in Goppingen, Germany, the same Division where he started his military career 25 years earlier.
In 1976, Ennis was promoted to Major General, returning to the US to become head of the Concept Analysis Agency which conducted studies of future technologies for the Army. His final assignment was with the Central Intelligence Agency, serving as a National Intelligence Officer and the day-to-day representative to the National Intelligence Board for the Department of Defense. He retired on September 30, 1981, after 33 years of military service.
Ennis' decorations include the Distinguished Service Medal, Legion of Merit, Soldier's Medal, Bronze Star with Valor, Air Medal, Joint Service Commendation Medal, Army Commendation Medal, and Purple Heart.
After retirement, Ennis and Novella continued to live in the Washington area and he became Vice President for Burdeshaw Associates, a management consulting company.
When Ennis left Burdeshaw, he transferred his skills to volunteer endeavors. He felt that meeting needs one-on-one was the greatest service he could provide, working in tax preparation, delivering meals to those in need, and supporting the Walter Reed Medical Center prescription program.
Ennis said that the most important things in his life were his love for his wife, raising two wonderful and talented children, and his service to the Army. He will be remembered for his generous and energetic spirit, his quick wit and friendly teasing, his sharp intelligence, and his humility, integrity, and resolute character. He will be greatly missed.
A memorial service will be held on Thursday, January 26, 2023 at Falcons Landing Retirement Community in Potomac Falls, VA. In lieu of flowers, donations may be made to the AFROC Benevolent Fund at Falcons Landing.

Memories Timeline
Guestbook
---