Edwin Leonard Nelson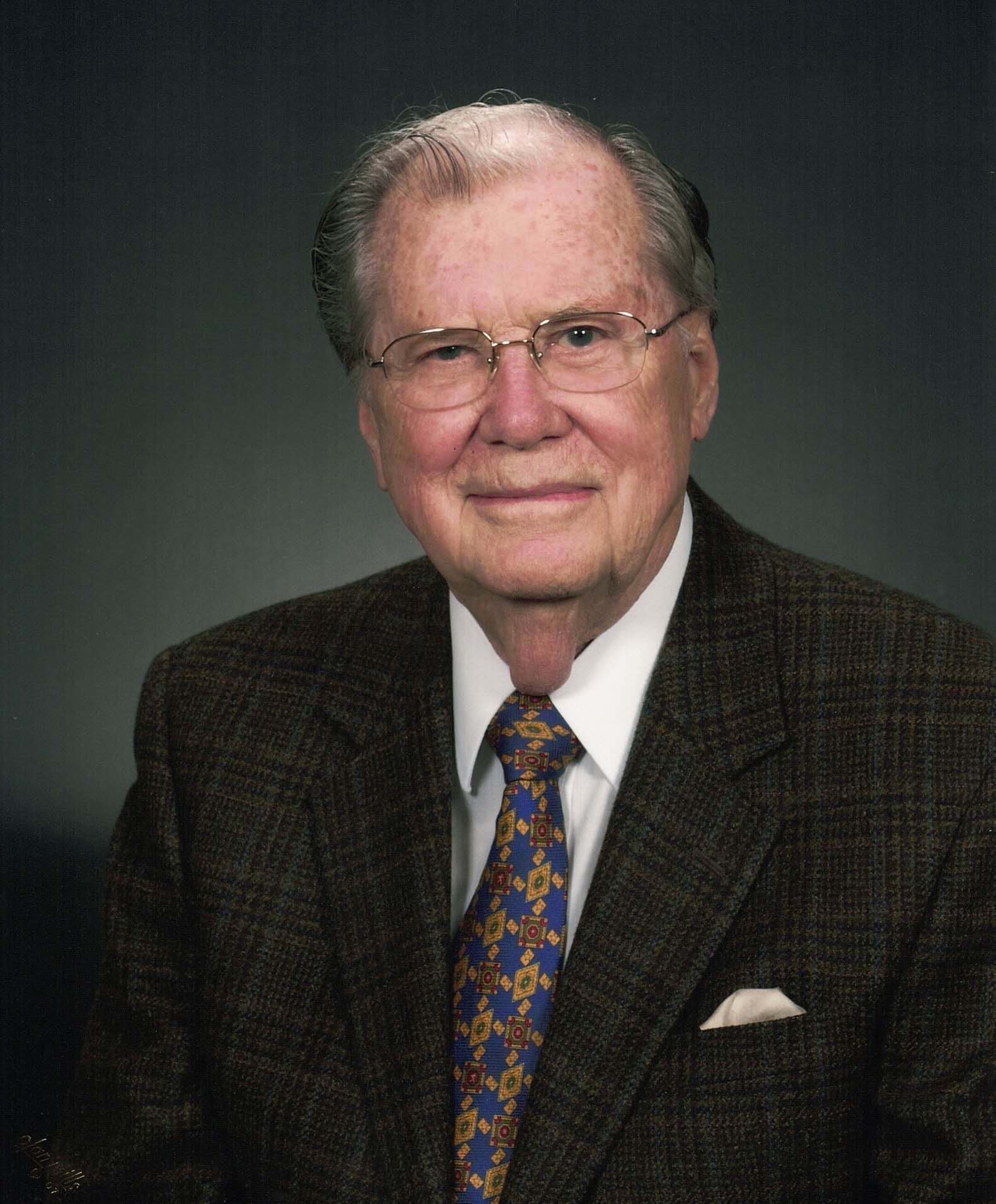 December 29, 2022
Born in: Sioux City, IA
Resided in: Alexandria, VA
Edwin Leonard Nelson, (Ed) (age 98), an education program specialist with the U.S. Department of Education from 1961 until he retired in 1989, died on December 29, 2022. He is preceded in death by his wife Donna Mae who passed away in 2019 at the age of 92, and was a resident of the Alexandria area of Fairfax County, Virginia.
As a staff member in the Department of Education, he reviewed State plans for the use of Federal vocational funds and provided program development leadership for vocational and technical programs related to those in distributive education (now called marketing education) as well as cooperative education, career education and entrepreneurship. He also served as an ex-officio member on the DECA Board of Directors for several years.  He was awarded DECA's honorary life membership for his service to this national organization for marketing students.
Prior to coming to Washington, he served as the Iowa state supervisor for distributive education (DE) and was instrumental in establishing the Iowa Association of DECA.  Earlier he was a high school DE teacher-coordinator in Omaha, Nebraska and Sioux City, Iowa.
Ed was born in Sioux City, Iowa on April 13, 1924, the only child of Swedish immigrants.  He was raised in Sioux City and graduated from the "Castle on the Hill" high school.  During World War II, he served in the U.S. Army, 15th Port Headquarters, stationed in Liverpool, England, 1943-45.  He graduated from the University of Minnesota in 1949 and received his master's degree from the same institution in 1953. He was a member of Kappa Sigma.
During his retirement years he enjoyed short-term employment with the U.S. Department of Commerce (1990 Census), U.S. Department of Labor (evaluated contract proposals), DECA (wrote publications), and the Mount Vernon Ladies Association (prepared mailings about George Washington). Ed was a member of the Hollin Hall Senior Center where he joined in with others having like interests in genealogy and bridge. His documented family history is extensive.
During the 59 years Ed resided in Waynewood, he undertook a wide range of voluntary activities associated with the Waynewood PTA, and Waynewood citizens and recreation associations. These ranged from neighborhood watch to the annual 4th of July celebration. He was a long-term member of Aldersgate United Methodist Church where he also was a volunteer.
He is survived by his son David and daughter Anne Chase (Kirt) and grandsons Matthew and Jacob Slee, all of whom reside in Northern Virginia.
Memorial contributions may be made to Aldersgate United Methodist Church, 1301 Collingwood Road, Alexandria, Virginia 22308 or to DECA, 1908 Association Drive, Reston, Virginia 20191.
Interment will be at a later date at Arlington National Cemetery where he will join his beloved wife.
Memories Timeline
Guestbook
---