David Lee Carothers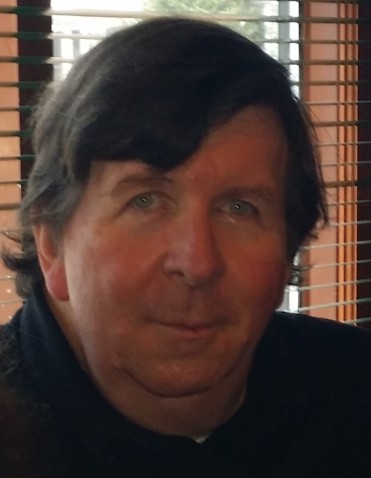 May 19, 1952 ~ July 18, 2019
David Lee Carothers was born 19 May 1952 in Santa Cruz, California to the late Frederick Andrew Carothers and the late Frances Claire (Matovich) Carothers Stickle. He was the eldest of two boys. His brother was the late Gary Mitchell Carothers. He was also the half-brothers of the late Kelsy Ann Carothers. David died after a long illness on 18 Jul 2019 at his home. He will be buried at Arlington National Cemetery.
Immediately after high school, he joined the United States Air Force. He worked as a computer operator and programmer. He served in Nakhon Phanom, Thailand, during the Vietnam War. While in the Air Force, he met and married Jo Ann Peresie when they worked in side by side computer rooms at Bolling AFB, Washington, D.C. They had one son, Christopher Scott, who married Karen Mitchell.
David was a hard worker and very ambitious. He earned a Bachelor of Science degree while stationed at RAF Alconbury, England. When he returned to the U.S., he went into Officers Training School in San Antonio, Texas. He was stationed at Keesler AFB, Biloxi, Mississippi. He retired from the Air Force and found a job at SAIC as an information security specialist. He worked his way up in the company until he was a Vice President. While working full time, he earned a Masters degree in information security from Eastern Michigan University.
David had two collections that kept him busy. He developed a passionate interest in meteorites. He collected the meteorites, made friends, and developed an online class to teach people about meteorites. His other interest was collecting computer viruses. He would run them through antivirus programs and send the results to the companies to help them improve their products. He never asked for pay. He just did it to help. When he finished he had over 34 million different viruses.
David was a kind and generous man and always ready to help others. There are many who are thankful for his training and his free offering of help and advice. He will be greatly missed.
A visitation will be held at Old Town Funeral Choices on Tuesday, July 23, 2019 from 2:00 p.m. - 4:00 p.m. A Mass of Christian Burial will be held at St. Ambrose Catholic Church on Wednesday, July 24, 2019 at 11:00 a.m.
Interment at Arlington National Cemetery will be on Monday, October 7, 2019 at 3:00 p.m. Guests are asked to arrive at the Arlington National Cemetery Administration Building at 2:15 p.m.
The family asks that in lieu of flowers, memorial contributions be made in David's memory to: Shriners Hospitals for Children.
Memories Timeline
Guestbook
---