Cheryl Ann Houston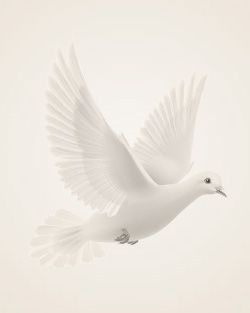 June 27, 1965 ~ May 27, 2021
ALEXANDRIA, VA—Cheryl Ann Houston, formerly of Hamburg, Michigan, passed away suddenly on May 27, 2021, in Alexandria, Virginia.
Cheryl was born in Garden City, Michigan, on June 27, 1965 and grew up in Livonia, Michigan. She and her husband Don moved to Alexandria, Virginia from Michigan just a few months ago.
Cheryl was born with an entrepreneurial spirit that drove her passions to learn about food and wine and how to bring joy to friends, family and strangers alike.
Cheryl was passionate about businesses and partnerships that she developed throughout her life. Early on she worked in the food industry, beginning as a hostess at some of Detroit's finest restaurants. She formed a special love and knowledge of fine jewelry as she worked in several jewelry stores in the Detroit area. In her spare time she managed to work as a realtor throughout lower Michigan. She had a full career working in the airline industry and just retired from Delta Airlines this past July. She loved to travel around the world and to learn about new places and people. But her favorite pastime of all was her love of wine and everything there was to know about it. She loved getting to know about the places and people that grow, produce, ferment, bottle and deliver those wonderful wines to us common people. Cheryl became a certified Sommelier and got to know and admire many people in the wine industry across the globe.
Cheryl loved children and animals as they seemed to bring out the child in her whenever she was around them.
Cheryl is preceded in death by her parents, Mr. and Mrs. Ronald and Leola Wheeler and her brother Mr. Mark Wheeler. She is survived by her husband, Don Houston and her step-daughters, Alannah and Bryn Houston; her sisters, Dawn Asava and Anne Steele. She also is survived and loved by numerous nephews and nieces, cousins and in-laws and friends found around the world.
Cheryl leaves behind many communities of deep friendships forged over a lifetime. All who saw Cheryl wanted to know her, and all who knew Cheryl loved her dearly.
Memorial events in celebration of Cheryl's life will be held at various places in Michigan and Virginia durning the month of June…Cheryl's birthday month, her favorite month of the year.


Memories Timeline
Guestbook
---