Charles Durham Ratley Jr.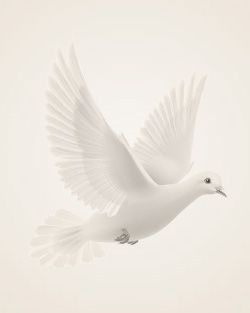 Charles Durham Ratley Jr died Dec 9, 2022 at the Washington DC VA hospital after a brief illness. Charles (Chuck as he introduced himself later in life) was born Sept 29, 1940 to Katherine Melvin Ratley and Charles Durham Ratley of Red Springs, NC. His maternal grandparents were Hannah Tatum Melvin and John Kelly Melvin of Aberdeen NC and his paternal grandparents were Mattie Fisher Ratley and George David Ratley of Red Springs. He was also predeceased by his sister Katherine (Kathy) Ratley Almond and is survived by his sister Margaret (Peggy) Ratley McNeill of Raleigh, by nieces and nephews, and by Melvin and Ratley cousins. Charles was very interested in the immigration in the 17th and 18th centuries of his ancestors from England, Scotland and France into Tidewater Virginia, the Upper Cape Fear region of North Carolina and Charleston SC.
During WWII, while Charles's father worked as an attorney with the Civil Service Commission, his family lived in McLean, VA and Philadelphia and Harrisburg, Pennsylvania, and then near Winston Salem and Charlotte in North Carolina before returning in 1948 to Red Springs. Charles graduated from high school there in 1958, attended NC State University for two years, and graduated from UNC, Chapel Hill in 1962 with a B.S. in Mathematics.
He served for four years in the U.S. Air Force (AF) in Colorado and Germany, and after the AF, did further study in Arizona and Germany. His career included retail banking in New York City and teaching English to students in South Korea. He also lived in Charlotte, Asheville, Wilmington and Raleigh in North Carolina.
For  the past decade Charles resided in Arlington, VA where he enjoyed the cultural and outdoor opportunities of the area and also taught English as a Second Language (ESL) at the local LADO International Institute. He was an active member of the Culpepper retirement community, Faith Lutheran Church, and a Bible study group.
He leaves faithful friends there who plan a service of remembrance and gratitude in his memory. His family very much appreciates their thoughtful help in visiting him and making arrangements there.  Funeral Choices of Chantilly is assisting the family in Virginia.
Charles' ashes will be interred near his parents and grandparents at Alloway Cemetery in Red Springs. His family and friends in North Carolina will hold a graveside service to celebrate his life and his deep faith in the resurrection on Sunday, February 5, 2023 at 2 pm, followed by an opportunity to gather at the Red Springs Presbyterian Church. Crumpler Funeral Home in Aberdeen is providing arrangements in North Carolina for the family.
Memories Timeline
---