Carol Ann Barney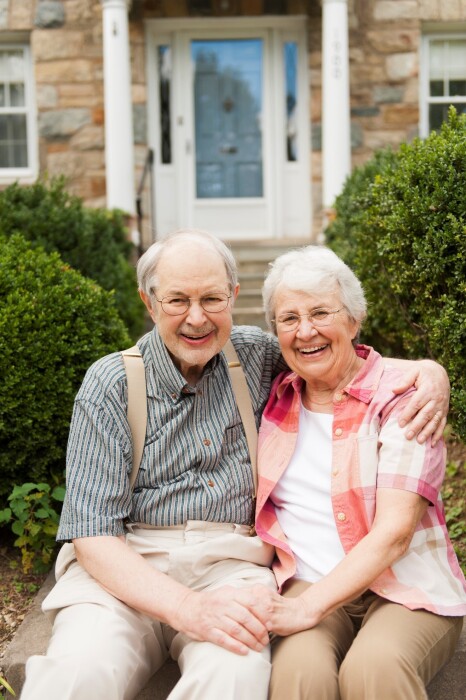 July 10, 1939 ~ August 2, 2020
Carol Ann Barney, age 81, of Arlington, Virginia, passed away at home surrounded by loved ones on August 2, 2020, after several strokes and a long battle with cancer. She was the wife of Gerald O. Barney, her beloved husband of 58 years, the mother of William Stewart Barney, Kristen Ramona Barney, and Stephen Elkanah Barney, and grandmother of Natalie Aileen Barney and Thomas Gerald Barney.
Carol was born on July 10, 1939 to Lillian Huret Fund and John Gottlieb Fund in National, Washington, about 14 miles west of Mount Rainier National Park. She had five siblings: John, Sally, Bob, Mary, and Patty. She graduated from Battle Ground High School at the age of 16.
Carol was determined to get a good education and overcame many barriers such as transportation and funding. She took pre-nursing courses at Clark Junior College in Vancouver. She later enrolled in the Lewis and Clark College nursing program in 1957 and earned her Registered Nurse (RN) license. The nursing program was taught in cooperation with Good Samaritan Hospital in Portland and Lewis and Clark College.
In 1960, Carol entered a work-study program at Willamette University in Salem, Oregon. She graduated with a BA in psychology. Carol met her future husband, Jerry, at the Willamette University Infirmary when he came in sick. They were married in 1962, and began their adventurous life together by moving to Madison, where Jerry completed a PhD in Physics. In Madison, Carol worked as a public health nurse while raising Bill and Kris.
In the 1970s they moved to Medford, Massachusetts, where Steve was born. Then they followed Jerry's career to Arlington, Virginia; Scarsdale, New York; and back to Arlington. In the 1980s, in order to put the kids through college, Carol earned a master's degree in Special Education from Marymount University in Arlington, Virginia. She then taught special education for all grades at Glencarlyn Elementary School, where the student body spoke over 40 languages, being largely from immigrant families. In her 11 years there, she gained the respect of her colleagues for her skillful teaching and advocacy for student needs.
Carol and Jerry took the family on adventurous vacations, including camping in the Adirondack Mountains and Prince Edward Island in Canada. They were avid learners about ecological ways of living, and took a course on house building at the New Alchemy Institute in Maine. Carol put her nutritional knowledge to work preparing wholesome meals for the family, including grinding her own grain to make bread.
Carol was a wonderful cook and hostess. Throughout Jerry's career in the philanthropy, government, and nonprofit sectors, she prepared scores of memorable dinners for anywhere between 10 and 40 people. In particular, she hosted dinners for the Board of Trustees of Millennium Institute (founded by Jerry) and many staff and foreign visitors; and lunches and dinners for young people participating in Our Task (also founded by Jerry). She also hosted many family gatherings at her home.
Carol was very community minded: she volunteered for a food pantry, cooked meals for the homeless in a hypothermia program, tutored children in math and reading, and provided meals for neighbors when ill. She loved to read and participated in a book club and museum group through Holy Trinity Lutheran Church, where she and Jerry were members for over 40 years. At the Church they founded a Forum discussion group to explore critical issues such as environment, poverty, globalization and more with other members. Carol also enjoyed gardening and shared her vegetables and herbs with family and friends. She was skilled at quilting, sewing, crocheting, knitting, and other fabric crafts; and was an excellent baker. She frequently gave loaves of bread to neighbors as gifts.
Carol was an avid reader of two newspapers every day, and enjoyed discussing politics and current events. She wanted to see a woman elected president and volunteered on Hillary Clinton's campaign. She was a longtime advocate of protecting the environment, composting, and recycling. She enjoyed the opportunity to travel with Jerry to China, Iceland, Sweden, Norway, Mexico, and other places. Most of all, Carol was a vital part of the Lyon Village neighborhood in Arlington, of her extended family, and of her and Jerry's dear friends in their monthly "Friday Night" discussion group, which met for over 40 years.
Throughout her life, Carol was the glue that held the family together when Jerry's work required extensive travel or required long hours. Her upbringing in Washington timber and farm country gave her the patience and resourcefulness she needed to take care of the family during his demanding career. Carol called upon her nursing background in the last 20 years of her life, to be a devoted and skillful caregiver and advocate for Jerry through his health challenges.
Carol was deeply grieved to lose her son Steve in May 2020, and Jerry passed away in September 2020, five weeks after her death. Carol is survived by her brother Bob Fund, her sister Patty Olson, her son Bill and daughter Kris, her grandchildren Natalie and Thomas, and her daughters-in-law Sally Alt and Andrea Barney, as well as Kris's partner Anthony Hyatt. She is fondly remembered and greatly missed by all.
Memories Timeline
Guestbook
---