Asta Jaeger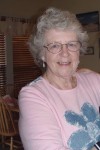 March 29, 1934 ~ January 11, 2019
Asta Jaeger (age 84) passed away quietly surrounded by her adoring sons on January 11, 2019. Born in Stockholm, Sweden March 29, 1934 to Axel Berg and Rut Larsson Pettersson, she was raised with great love and affection by her mother and stepfather Einar Larsson, after losing her father as an infant. She is survived by her two sons Hans Jaeger and Kristofer Jaeger, and her step children Kathy Jaeger, Susan Dwyer, John Jaeger, and Mark Jaeger. She was a loving grandmother known as Farmor/Mormor (grandmother in Swedish) to 22.
An adventurous soul, Asta traveled extensively, lived in England and eventually immigrated to the United States. She met the love of her life Donald Jaeger while working at The National Geographic Society in Washington, DC, from which she eventually retired. Don and Asta married in September of 1968. One of the greatest joys in Asta's life was being a wife and mother and she fondly recounted stories of her children and step children to anyone who would listen.
Asta was preceded in death by her parents and stepfather, her husband Donald, step-son Paul Jaeger, and beloved canine companion Sophie. Asta stayed in the home she and Don built in Olney, MD until she moved closer to her family in 2013.
Asta was a treasure to those who loved her and was a shining example of motherhood. Her heartwarming smiles and sparkling blue eyes will be missed by all those who knew her.
Funeral Home
Funeral Choices
14522L Lee Road
Chantilly, VA 20151
Memories Timeline
Guestbook
---