Charlie Kelley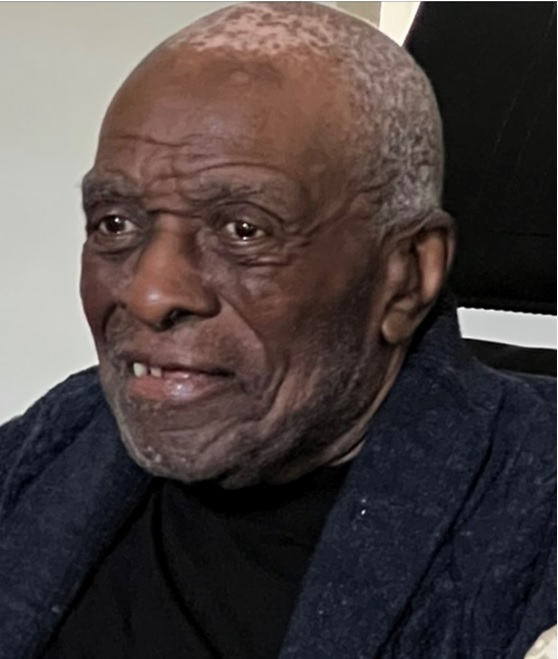 Charlie Kelley, a longtime resident of Chicago, Illinois passed away peacefully on October 8, 2023.  He was 92 years old.
Charlie was born to the late Johnny and Lula Kelley in the year of our lord, June 30, 1931, in Greenville, Mississippi.
Charlie joined the Church of Christ at an early age and was baptized in the 1950's in Oak Ridge, Tennessee.  He was a dedicated Christian and was a founding member of the Purnell Church of Christ located in Chicago, Illinois.   His works stand today where he was instrumental in literally pouring the foundations of Purnell and Foster Park Churches of Christ.  He labored with these congregations and also with Lawndale and Austin Churches of Christ in leading songs and classes. Everyone knew his landmark scripture, "John 14:6, "I am the way, the truth, and the life.  No one comes to the Father except through me." Charlie's conversations were sometimes not traditional sentences; but, quotes from the bible. When anyone said his name, the response was to break out in a scripture.
He was passionate about cars and his favorite vehicle was a 1971 Ford Torino Cobra.  In his younger years he enjoyed drag racing.  Another passion was his love of country music.  He reminisced about the good old days with his friend, Charlie Pride, a country western singer.  They shared early times and threw rocks in a local pond.  Charlie enjoyed building his handyman business, and rehabbing rental properties.
On September 19, 1968, Charlie Kelley was united in marriage to Maggie Perry.  Later, he wed Cora Rolling, who preceded him in death.
He was preceded in death by his stepson, James Perry (Charnette), brother Prince Rogers (Pearl), sisters, Alberta Walker, Annie Kelley-Green (Eugene Green), Shirley Winston (O.C) and Irene Kelley.
Those left to cherish his memories are three sons, Michael Barnett (8 grandchildren), Charlie Kelley Jr., (6 grandchildren) and Tramone Kelley; one daughter, Princess Cannon (1 grandchild); Step Children, Hank Rolling, Greg Rolling, Curt Rolling, George Rolling, Rusty Rolling, and  Tarsha Rolling, one sister, Lula Mae Lubin, Chicago, IL; grandchildren, Samantha Castellanos, Colton Barnett, Kendal Barnett, Nicolas Barnett, Kristina Kelley, Kreshana Kelley, Darius Hatchett, Daria Kelley, Kourtney Kelley, Kristopher Kelley, Karohn Kelley, Rachael Cannon, and a host of Great Grandchildren, relatives, and friends.  A special mention to Annie Shead, Tyron Johnson, Silas Junious, Robin Poortenga and Rickie Cannon, whom he spoke fondly.
Services
Visitation:
October 16, 2023 1:00 pm
Manassas Church of Christ
8110 Signal Hill Rd.
Manassas, VA 20111
703-368-2622

Add to My Calendar
America/New_York
2023-10-16 13:00:00
2023-10-16 13:00:00
CharlieKelleyVisitation
Visitation
8110 Signal Hill Rd.,Manassas, VA 20111
Funeral Service:
October 16, 2023 2:00 pm
Manassas Church of Christ
8110 Signal Hill Rd.
Manassas, VA 20111
703-368-2622

Add to My Calendar
America/New_York
2023-10-16 14:00:00
2023-10-16 14:00:00
CharlieKelleyFuneral Service
Funeral Service
8110 Signal Hill Rd.,Manassas, VA 20111
Memories Timeline
Guestbook
---